Rand Paul Mocks Hillary Clinton For Spending $90,000 on a Campaign Playlist, Offers His Own List For Her
Playlist reflects some of her character traits and policy record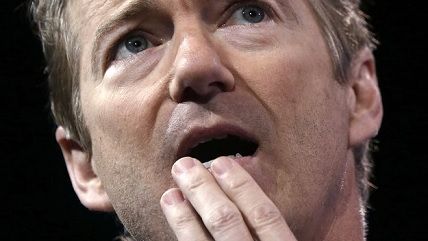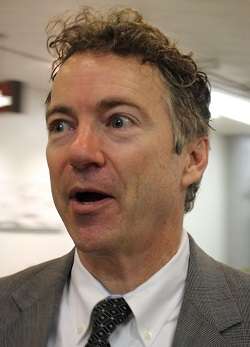 Former Republican presidential candidate Sen. Rand Paul (R-Ky.) took to Twitter tonight during the Democratic debate to poke fun at Hillary Clinton for spending $90,000 on consultants to compile a playlist of 13 songs for her to use on the campaign trail.
He suggested a playlist of his own for her, "free of charge," that would be "more enjoyable" than the Democratic debate, then tweeted out links to a number of Hillary-relevant songs.
Paul suggested:
1. Fleetwood Mac's "Little Lies" because Clinton isn't a candidate who tells the truth,
2. Matchbox 20's "3AM" because she said she was ready for the 3:00a.m. call but wasn't,
3. Bonnie Raitt's "I Can't Make You Love Me", hat tipped to Saturday Night Live,
4. John Legend's "The House I Live In" because Clinton had a John Legend song but the one about the failed war on drugs would be more appropriate,
5. Bruce Springsteen's "War" because "Hillary's wars in Libya and Syria and her vote to go into Iraq have left us less safe," and
6. The Police's "Every Breath You Take" because Hillary "loves NSA spying on you."
He finished by offering Andy Grammar's "Good to Be Alive," saying it had "nothing to do with anything" but suggesting to "play this loud wherever you are," especially if watching the Democratic debate:
The string of tweets begins here.