Is There a Good Outcome for the 2016 Election? Probably Not.
Break out the tequila.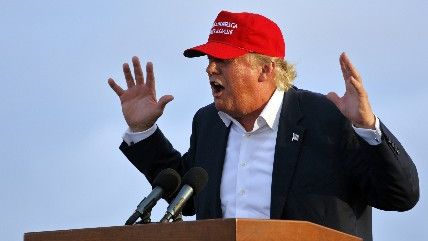 As it becomes increasingly likely that Donald Trump will be the GOP nominee, some party leaders are throwing up their hands.
"The one argument for libertarians to vote Republican that still remains is the Supreme Court. Other than that, I really can't see very much endearing for a libertarian in these Republican candidates," said Rep. Thomas Massie (R-Ky) at the International Students for Liberty Conference.
Click below to watch that interview:
Reason also spoke with Rep. Justin Amash (R-Mich.) who despite reservations is supporting Ted Cruz because he is a "person I can work with and he's a person I can persuade." Amash also pointd to Trump as the biggest threat to limited government of all the candidates.
Click below to watch: