Liberal Student Invites Conservative Speaker to Campus, College President Overrules Him
Free speech under threat at Williams College.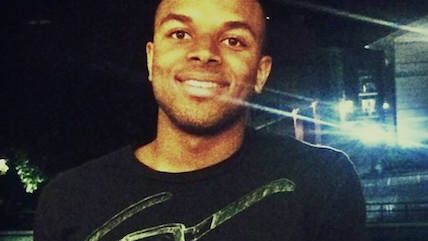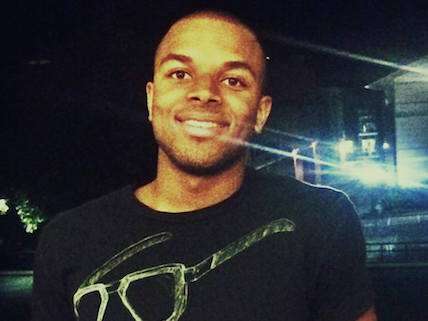 Williams College—a private, liberal arts college in Massachusetts—overrode a student group's decision to bring a controversial conservative speaker, John Derbyshire, to campus. Williams President Adam Falk made the contemptible move to violate his institution's commitment to free speech because "[Derbyshire's] expressions clearly constitute hate speech, and we will not promote such speech on this campus or in our community."
Derbyshire was invited to participate in the college's "Uncomfortable Learning" series, which is run by a group of students who bring provocative lecturers to campus. Reason readers will recall that the group previously invited Suzanne Venker—a conservative critic of feminism—to give a talk, but the backlash from other students was so intense that the invitation was rescinded.
During that episode, Falk wisely maintained that the decision to invite or disinvite Venker was in the students' hands. It's unfortunate that the president has reversed himself in Derbyshire's case. Here was his statement:
Today I am taking the extraordinary step of canceling a speech by John Derbyshire, who was to have presented his views here on Monday night. The college didn't invite Derbyshire, but I have made it clear to the students who did that the college will not provide a platform for him.

Free speech is a value I hold in extremely high regard. The college has a very long history of encouraging the expression of a range of viewpoints and giving voice to widely differing opinions. We have said we wouldn't cancel speakers or prevent the expression of views except in the most extreme circumstances. In other words: There's a line somewhere, but in our history of hosting events and speeches of all kinds, we hadn't yet found it.

We've found the line. Derbyshire, in my opinion, is on the other side of it. Many of his expressions clearly constitute hate speech, and we will not promote such speech on this campus or in our community.

We respect—and expect—our students' exploration of ideas, including ones that are very challenging, and we encourage individual choice and decision-making by students. But at times it's our role as educators and administrators to step in and make decisions that are in the best interest of students and our community. This is one of those times.
Derbyshire's views are certainly contemptible. As The Washington Post's Jonathan Adler notes:
He has written some contemptible things, and I supported National Review's decision to cut him loose over his intemperate writings. I would not have invited him to give a speak and (frankly) I question the judgment of the students who did. Nonetheless, Falk's decision to cancel the event — to, in effect, prohibit someone with Derbyshire's views from speaking on campus — was awful, and represents a betrayal of the ideals of a liberal arts education.
Zach Wood, a student organizer of the Uncomfortable Learning series, explained his decision to invite Derbyshire in a blog post for the Foundation for Individual Rights in Education. Wood, according to The College Fix, is a Hillary Clinton-supporting Democrat and person of color. He doesn't agree with Venker or Derbyshire, but he believes it's important to confront people whose ideas one finds reprehensible. In an email to Reason, he wrote:
"I think that President Falk is an analytic and deliberative leader and I respect his decision; however, I sharply disagree with his decision and if I could challenge it, I certainly would. I think his decision to cancel the speaker not only does a disservice to the intellectual character of our institution, but is antithetical to the principles of free speech and intellectual freedom that he has previously claimed to endorse. This decision is evidence of the fact that President Falk has failed to show support for student efforts to instill and promote political tolerance at Williams. I radically disagree with John Derybshire. And he has said offensive, even hateful things about minorities, things that I have a problem with. That is precisely why I was looking forward to taking him to task. If every student does not desire that kind of intellectual challenge, that is perfectly okay. But for President Falk to deny Williams students that opportunity, I believe, is not merely injudicious, but undemocratic and irresponsible."
Wood's dedication to the principles of free inquiry is as admirable as Falk's censorship is cowardly.