Virginia Bill Would Exempt Cops' Names, Positions from FOIA Requests
After The Virginian-Pilot requested the names of all police officers in the state to track problem cops.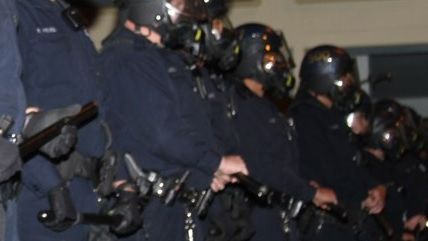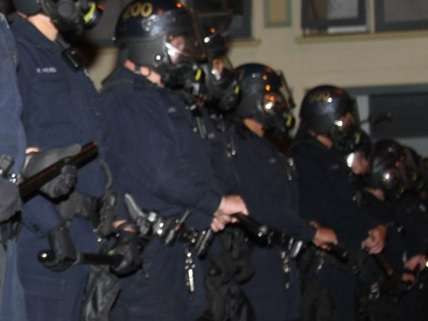 A bill introduced in the Virginia state legislature would exempt law enforcement officers in the state from open records requests about their names, positions, job classifications, or any other "personal identifying information."
The exemption applies to state and local police departments and sheriff's offices, as well as special agents with Alcoholic Beverage Control, Virginia Marine Police, Department of Game and Inland Fisheries officers, Virginia Lotto investigators, Department of Conservation and Recreation officers, motor vehicles enforcement officials, and "animal protection police officers."
The Virginian-Pilot reports that Sen. John Cosgrove (R-Chesapeake) told a subcommittee hearing that he introduced the bill as a response to a court ruling about The Virginian-Pilot's request for the names and positions of police officers across the state. The newspaper was compiling the information to "track officer movement from department to department" and examine "how often officers who got in trouble were able to find other jobs in law enforcement."
The response to such an idea should be the state trying to set up its own such registry, not to expand open records exemptions so far as to keep the identities of all law enforcement officials secret from the public.
Cosgrove insisted the exemption was for officer safety. "I think this FOIA exemption is probably needed just because we want to make sure their safety is assured," Cosgrove said of local police officers, "their families are not put at risk just because their information as law enforcement officers is available."
Neither Cosgrove nor more than a dozen other law enforcement officers, legislators, academics, or open government advocates could provide an example of a police officer being targeted after his name was found through an open records request. Cosgrove told the subcommittee he was "sure" such examples could be found. "All you have to do is talk to any police department. They probably have a good illustration of that happening."
The Pilot reports Virginia—which got an F and was ranked 38th by the Center for Public Integrity for access to public information—would be the first state with such a broad exemption for releasing the names of law enforcement government employees. Other states, like New Jersey and West Virginia, are exploring proposals of their own to shield the identity of some police officers from the public as a response to increased attention to incidents of police brutality around the country.
The state police union, which lobbies the legislature, supports the legislation, according to The Pilot. "What we're trying to do is move the ball to the greatest extent possible," executive director Wayne Huggins told The Poilot, "so as to provide protection and security for our folks."