Justice Antonin Scalia Dead at 79
The Supreme Court justice was found dead today of apparent natural causes.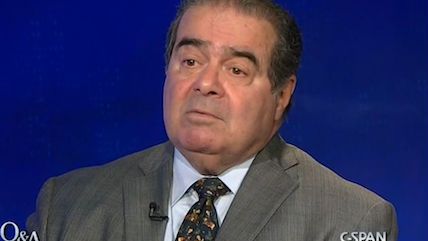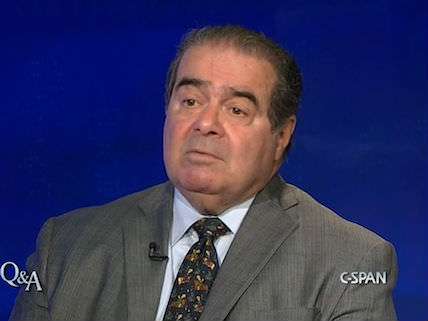 Antonin Scalia, associate justice of the United States Supreme Court, was found dead today of apparent natural causes. He was 79 years old.
Appointed to the Supreme Court in 1986 by President Ronald Reagan, Scalia was an outspoken and highly respected judicial conservative. To say the very least, Scalia had a massive influence on American law. Among his many contributions, Scalia was an early champion of the legal philosophy known as "originalism," which says that the Constitution must be interpreted according to its original meaning at the time it was enacted. Today originalism is one of the primary legal philosophies jostling for dominance at the high court, a situation that was practically unimaginable several decades ago. Scalia played an indispensable role in making that possible.
I certainly had my share of disagreements with Justice Scalia over the years. In my recent book Overruled, for example, I extensively criticized Scalia for his refusal to seriously engage with the original meaning of the 14th Amendment in the landmark gun rights case McDonald v. Chicago. But at the same time, I have always had great respect for Scalia's keen legal mind and acerbic wit. And I'm hardly unusual in that regard. Scalia was overwhelmingly respected by his intellectual opponents. In 2008, for instance, presidential hopeful Barack Obama praised Scalia for his "intellectual brilliance." Likewise, Scalia's close friendship with liberal legal icon Ruth Bader Ginsburg is well known.
Whether you agreed with him or not, Antonin Scalia was a brilliant legal thinker who always earned your respect.
Related: In 2012 Reason listed the "Top 10 Libertarian Supreme Court Decisions." Justice Scalia wrote two of them.