Supreme Court Justice Antonin Scalia Is Dead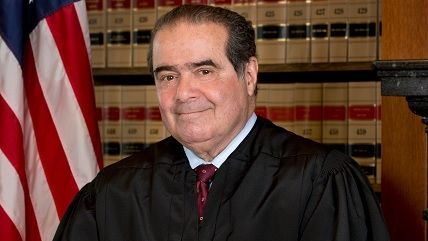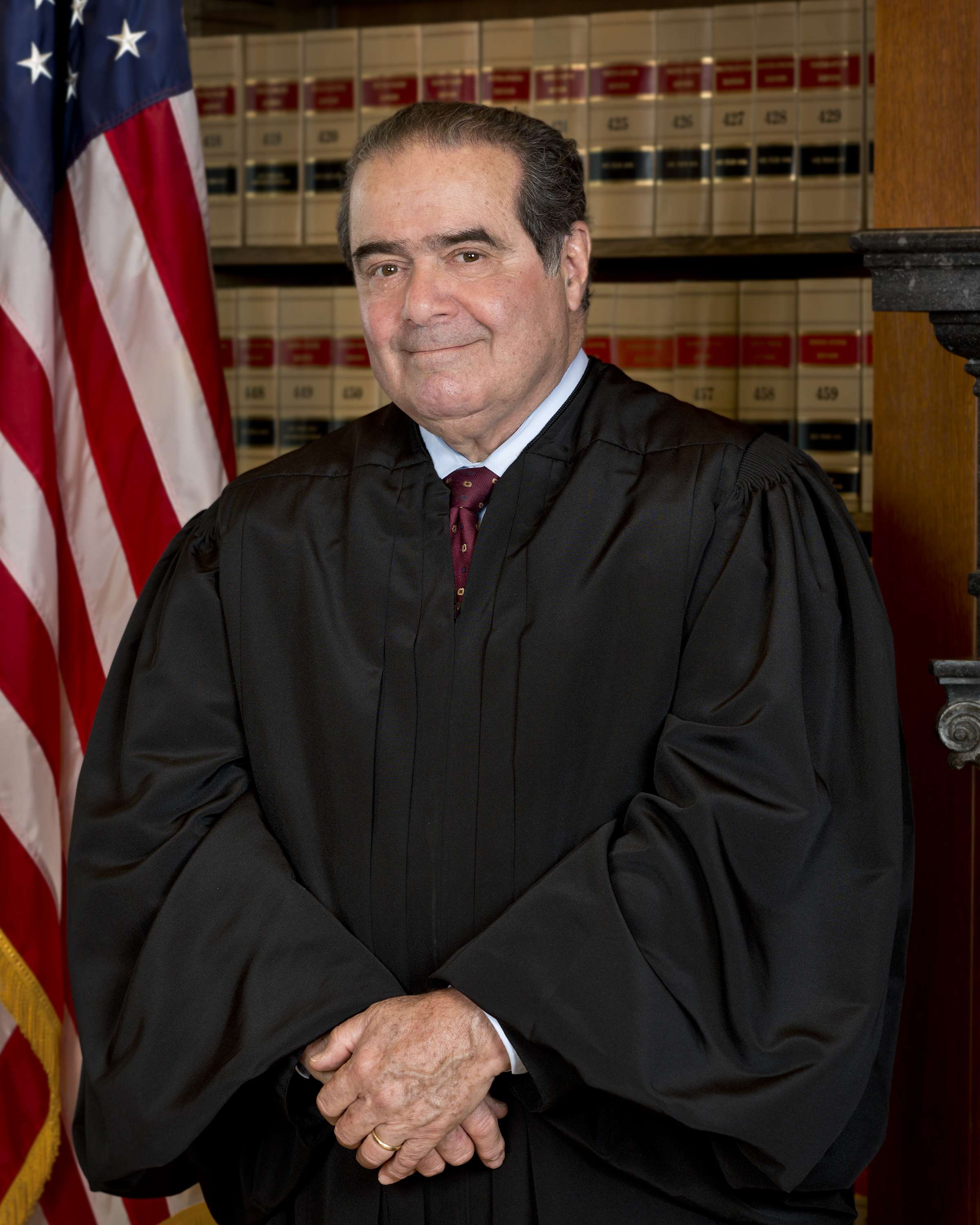 From the San Francisco Chronicle:
Associate Justice Antonin Scalia was found dead of apparent natural causes Saturday on a luxury resort in West Texas, federal officials said.

Scalia, 79, was a guest at the Cibolo Creek Ranch, a resort in the Big Bend region south of Marfa.

According to a report, Scalia arrived at the ranch on Friday and attended a private party with about 40 people. When he did not appear for breakfast, a person associated with the ranch went to his room and found a body.
Texas Gov. Greg Abbott has released a statement confirming the death:
Abbott said Scalia's "loyalty to the Constitution" set an example for Americans.

"His fierce loyalty to the Constitution set an unmatched example, not just for judges and lawyers, but for all Americans," Abbott's statement continued. "We mourn his passing, and we pray that his successor on the Supreme Court will take his place as a champion for the written Constitution and the Rule of Law. Cecilia and I extend our deepest condolences to his family, and we will keep them in our thoughts and prayers."
Reason has written tons about Scalia over the years. Read all that here.
Damon Root, among others, noted that during the course of his tenure on the Supreme Court, Scalia became increasingly results-oriented and on the conservative side of a split between libertarians and conservatives. Indeed, Scalia routinely accused judges of engaging in "activism" if and when they ruled in ways that narrowed a legislative body's ability to curtail individual rights. As Root wrote in 2013 while commenting on Scalia's dissent in the Defense of Marriage Act (DOMA) case:
If the overriding theme of Kennedy's DOMA opinion is the protection of liberty, the theme of Scalia's dissent is respect for majority rule. "The Constitution does not forbid the government to enforce traditional moral and sexual norms," he wrote, citing his dissent in Lawrence v. Texas (2003), the case where he voted to allow states to criminalize homosexual conduct. As for placing restrictions on the recognition of gay marriage, "We might have let the People decide."

It's a familiar conservative legal argument, drawn from the same philosophy of judicial deference to the will of the majority that has motivated many other thinkers on the right, including Robert Bork, who famously ranked majority rule higher than individual rights in his conception of the American system. "In wide areas of life," Bork wrote in his bestselling book The Tempting of America, "majorities are entitled to rule, if they wish, simply because they are majorities."

Bork's majoritarian approach prompted a response back in 1986 by the libertarian political scientist Stephen Macedo that I have long considered to be a definitive nutshell summary of the difference between conservative and libertarian legal thinking. As Macedo put it, "When conservatives like Bork treat rights as islands surrounded by a sea of government powers, they precisely reverse the view of the Founders as enshrined in the Constitution, wherein government powers are limited and specified and rendered as islands surrounded by a sea of individual rights."
At various points in his long and storied tenure on the Court, Scalia was an advocate for limiting the federal government's power with regards to individuals and the states, but that impulse clearly had its limits. In the 2005 medical-marijuana case, Gonzales v. Raich, Scalia argued that the federal government had the right to regulate home-grown medical marijuana that never left the state in which it was grown. This was seen by many as at odds with his earlier rulings in Lopez (a ruling that invalidated Gun-Free School Zones) and Morrison (that struck down parts of 1994's Violence Against Women Act).
Unlike the power to regulate activities that have a substantial effect on interstate commerce, the power to enact laws enabling effective regulation of interstate commerce can only be exercised in conjunction with congressional regulation of an interstate market, and it extends only to those measures necessary to make the interstate regulation effective. As Lopez itself states, and the Court affirms today, Congress may regulate noneconomic intrastate activities only where the failure to do so "could … undercut" its regulation of interstate commerce. … This is not a power that threatens to obliterate the line between "what is truly national and what is truly local."
Clarence Thomas, long seen (wrongly) as an echo of Scalia, dissented sharply from Scalia's reasoning and the argument put forth separately by five other justices. "If Congress can regulate [medical marijuana that never leaves California] under the commerce clause," he wrote, "then it can regulate virtually anything—and the federal government is no longer one of limited and enumerated powers."
From a libertarian perspective, then, Scalia's legacy is mixed, even if his rhetorical powers were never in question.