Jury Awards $23 Million to Man Shot by Cop Who Didn't Recognize Him, Thought His Cellphone Was a Gun
Cop shot the unarmed man four times in four seconds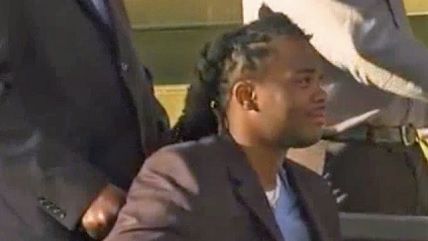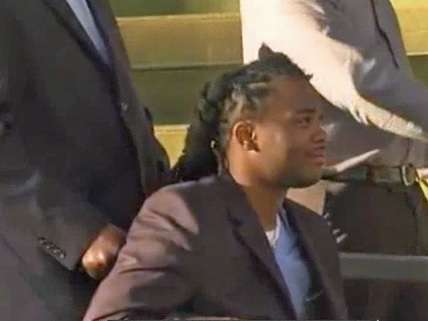 Officer Adams Lin shot Dontrell Stephens four times in four seconds—the fourth bullet paralyzed Stephens, who had pulled out his cellphone while riding his bike and being followed by Lin.
The shooting happened in West Palm Beach in 2013, and now a Florida jury has awarded Stephens $21 million. The sheriff's office said the verdict was "shocking and disappointing." Police insist Adams was justified in shooting Stephens because he reasonably feared for his life.
An internal investigation cleared Lin to go back to work just four days after the shooting, and later the the state attorney's office also cleared Lin, who said he was suspicious of Stephens because Stephens was allegedly riding his bike the wrong way and Lin said he did not recognize him from the neighborhood. Stephens pulled over when he realized he was being followed and walked toward the officer before being shot.
The jury didn't buy the argument. The sheriff's office is protected by law from paying more than $200,000 out in a settlement, so the Florida legislature will have to approve the larger payment.
Watch video of the shooting below: