Peter Suderman on Michael Bay, Auteur of Awesome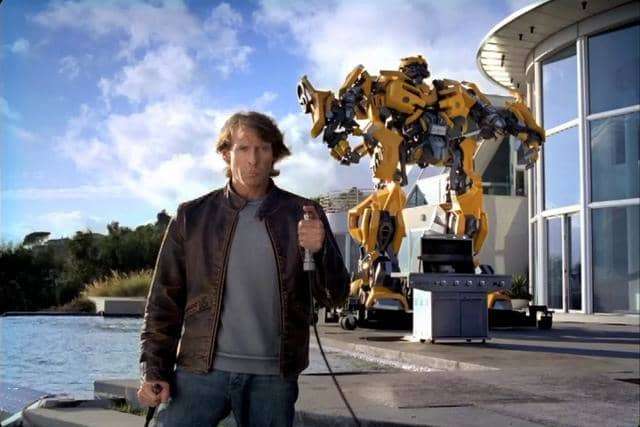 I don't always like Michael Bay's movies (although sometimes I kind of love them), but even when I dislike one of his films I come away with a kind of respect for the force and consistency of his vision as a director, which is especially impressive given the commercial scale at which he works.
His latest, 13 Hours, which portrays the 2012 siege at a diplomatic outpost in Benghazi, Libya in Bay's typical over-the-top style, is smaller in scale and somewhat more restrained that his usual fare, but it is still very recognizably a Michael Bay movie in its tone and visual sensibility. And so I thought it would be a good opportunity to offer an appreciation of Bay's particular approach to moviemaking. Here's a sample:
More than anything else, Bay's movies, in particular the Transformers and Bad Boys films, are known for being big, loud, and dumb. His pictures are frequently lambasted by critics: Rolling Stone's Peter Travers once called Bay "the crassest hack in the business." And John Wilson, who founded the Golden Raspberry Awards — a.k.a. the Razzies, a sort of anti-Oscars designed to recognize especially terrible filmmaking — dismissed Bay (who has received four Worst Director Razzie nominations) as an inherently childish filmmaker. "He has this tendency to revert to the model of, 'It's Been 7 Minutes, Something Has to Blow Up Now,'" Wilson told Mother Jones in 2013.

Bay's most recent summer blockbuster, 2014's franchise reboot Transformers: Age of Extinction, scoring a dismal 18 percent rating on the movie review aggregator Rotten Tomatoes. That's remarkably low even for a not particularly hyped summer release.

And yet Bay isn't simply crass and commercial; he's also a visionary with a clearly identifiable style and a tendency toward filmmaking that can be reasonably described as challenging and even experimental. In other words, he's an auteur — the author of a film — whose movies reflect a distinctive, personal sensibility.

Few filmmakers are as stylistically consistent as Bay, who recycles many of the same shots, editing patterns, and color schemes in nearly all of his films: He loves hot neon color contrasts (especially teal and orange), and his movies often appear to take place in a perpetual magic hour, with moody sunsets and sunrises looming in the background.

Bay is obsessed with motion and commotion, filling his frames with noise and activity and then moving the camera in ways that accentuate the chaos.