Why El Chapo's Capture Won't Diminish the Flow of Narcotics Into the U.S.
Drug war fail.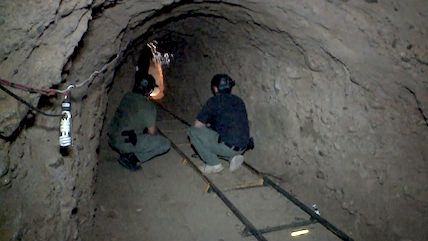 Sinaloa cartel kingpin Joaquin "El Chapo" Guzman was captured by Mexican authorities on January 7, but that won't do anything to diminish the flow of narcotics into the U.S.
Guzman is considered the world's most dangerous drug lord. He's among the wealthiest men in Mexico, and a major supplier of cocaine in the U.S. Now that "El Chapo" is behind bars, the drug trade will get more lucrative and more dangerous.
For more on how this works, watch Zach Weissmueller's "Rise of the Super Drug Tunnels: California's Losing Fight Against Smugglers:"