Police Unions Take Credit for Quentin Tarantino's Hateful Eight Doing 'Poorly' at Box Office
The film, starring Samuel Jackson and Kurt Russell, wasn't expected to do as well as previous Tarantino films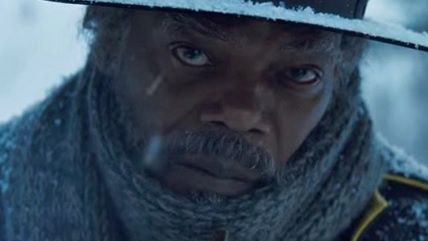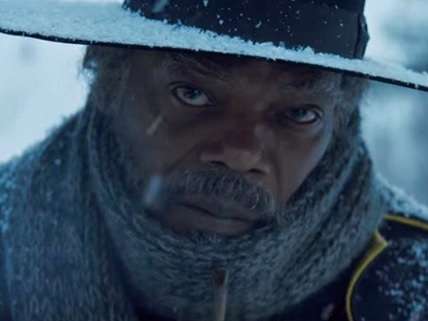 The president of the New York Police Benevolent Association (PBA), Patrick Lynch, took credit for the Hateful Eight making "only" $43 million at the box office so far since its release on Christmas. The New York PBA was the first of several police unions around the country to call for a boycott of the Quentin Tarantino movie after the director appeared in an October police reform rally.
I'm a human being with a conscience," Tarantino said at that rally. "And if you believe there's murder going on then you need to rise up and stand up against it. I'm here to say I'm on the side of the murdered."
Tarantino did not call any specific police officer a murderer but Lynch called him a "cop-hater" at the time, urging a boycott. "With nearly 1 million law enforcement officers in this country who have families and friends who support them, the impact that police have economically on a product or project is immense," Lynch said while taking credit for Hateful Eight being Tarantino's lowest grossing film so far. "The law enforcement boycott of cop-hater Quentin Tarantino's movie is one demonstration of that economic power."
But, as Scott Mendelson explained in Forbes earlier this month, Hateful Eight was not expected to be a blockbuster:
Quentin Tarantino's The Hateful Eight slowly expanded into wide release over the holiday break and this was its first true wide release weekend. The (slightly shorter) DLP version of the violent mystery/comedy/etc. played in 2,474 theaters this weekend and earned a solid $16.24 million weekend. For film nerds who have already overdosed on The Force Awakens and don't live near The Revenant, it was clearly the drug of choice this weekend. Said weekend total puts the ten-day cume for the film at $29.58m, which is about 75% of its $44m production budget.

That's not a blockbuster figure, but this was always going to play smaller than Inglorious Basterds and Django Unchained. The Weinstein Company hopes that the Samuel L. Jackson, Kurt Russell, and Friends thriller will be something of a slow earner, with potential Oscar glory in the cards as well. While well-reviewed (more or less), the Tarantino western lacks the zeitgeist y and media-friendly revenge narratives, as well as the top-lining mega movie stars that helped make his last two films into outright smash hits.
Mendelson noted Inglorious Basterds had Brad Pitt and Django Unchained had Leonardo DiCaprio. Hateful Eight had Quentin Tarantino:
Tarantino is absolutely a marquee name, but this time it was all up to him to sell the picture. Sam Jackson and Kurt Russell are media-friendly movie stars, but they aren't openers (or haven't been in a while). So the fact that this one is doing as well as it's doing is a credit to Mr. Tarantino (as well as the various police unions that turned the film's release into a national news story).
The Weinstein Company, and Tarantino, however, were hoping for Oscar nominations. It received only three, for best supporting actress (Jennifer Jason Leigh), score (Ennio Morricone), and cinematography.
Police officers of course have every right to boycott anything they please off-duty, as do all Americans. It's the role of police unions in securing contracts that protect bad actors and protecting such cops that leads them to being offended by stronger calls for reforms, which would actually improve police-community relations and make policing an even safer job than its already become. 2015 was one of the safest years on record, with fatal police shootings down 14 percent from 2014.