Immigrants Are Less Criminal Than Natural-Born Americans
Something to keep in mind during the Republican debate tonight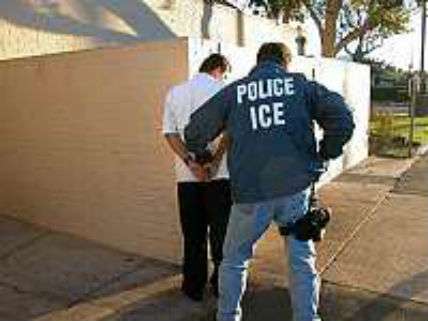 The New York Times today is reporting the results of a new study that, once again, finds that immigrants, both legal and undocumented, are far less prone to criminality than native-born Americans are.
This new study bolsters my reporting on the topic back in 2014 which also found lower rates of criminality among immigrants. As I then noted: University of California sociologist Ruben Rumbaut finds, among other things, that the incarceration rate of American-born males between 18 and 39 years of age was five times the rate of foreign-born males, and finds similar conclusions in a survey of other studies on the topic.
Rumbaut and his colleagues have updated their data. From the executive summary of their study:
For more than a century, innumerable studies have confirmed two simple yet powerful truths about the relationship between immigration and crime: immigrants are less likely to commit serious crimes or be behind bars than the native-born, and high rates of immigration are associated with lower rates of violent crime and property crime. This holds true for both legal immigrants and the unauthorized, regardless of their country of origin or level of education. In other words, the overwhelming majority of immigrants are not "criminals" by any commonly accepted definition of the term. For this reason, harsh immigration policies are not effective in fighting crime.
Something to keep in mind when the topic of immigration comes up during the Republican presidential debate tonight.