The Bizarre Rise of an American Porn Star in Narendra Modi's India
Sunny Leone has made a career out of sex and Modi out of his celibacy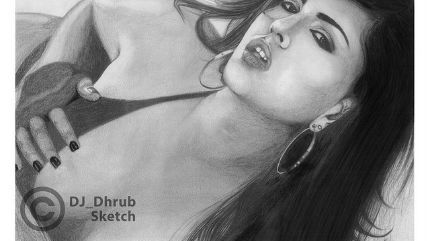 The one bright spot in a world gone mad with the rise of ISIS, a refugee crisis, a cratering Chinese economy, a terrorist attack killing 10 in Istanbul's Blue Mosque district (where I was vacationing till Sunday) is the rise of Sunny Leone in India. She is the most Googled person in the country for four years in a row. But who is she? She is the daughter of Indian immigrants to Canada who made it big as a pornography star in America before returning to India to launch a movie career in Bollywood.
Bollywood is India's film industry where even kissing on screen is taboo, thanks to a decades-long ban only recently removed. Just this would make Leone's success there kinda bizarre. But what's even more bizarre is that her stock has risen at the same time as the country elected Narendra Modi, arguably India's most prudish prime minister ever, by a landslide. He represents a brand of Hindutva or Hindu nationalism that regards Valentine's Day as Western debauchery and sex education in school as an invitation to licentiousness.
The standard explanation for their parallel rise, I point out in my column at The Week is that India is a "land of contradictions" where:
extreme poverty coexists with extreme wealth; extreme pacifism with extreme violence; extreme veneration of women with extreme disrespect. Hence, Modi, who seems never to have had sex with anyone (he left his wife without consummating his marriage and took a vow of celibacy that plays well with Indian voters), and Leone, who has made a career out of having sex on screen with everyone (men, women, and inanimate objects) are just another one of those Indian dualities. Modi appeals to the chastity-worshipping side of India and Leone the Kama Sutra-practicing side. They are India's yin and yang.

But this explanation misses the tectonic shifts reshaping India's cultural landscape.
Go here to find out what these shifts are.