New Video of Salt Lake Police Shooting Appears to Contradict Official Account
Police reform advocates say video shows cop shooting man while he's lying on the ground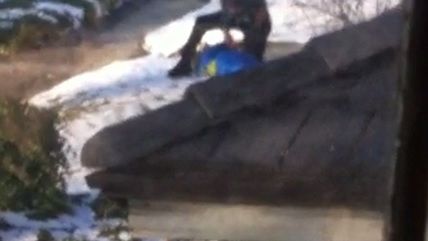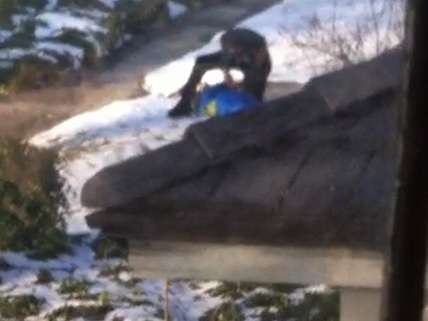 Just over a year ago, Officer Matthew Taylor of the Salt Lake City Police Department shot and killed James Barker after someone called to report Barker as a "suspicious person" for going door-to-door with a shovel offering to remove snow even though there was not much snow on the ground.
Taylor engaged Barker over his actions, and an argument ensued after Barker refused to provide his name to Taylor, telling him he was just doing his business, and, according to police, began to menace Taylor with the shovel before Taylor shot and killed him. Less than two months later, the district attorney found the fatal shooting legally justified, based on testimony from Taylor, his body camera, and interviews with witnesses.
But Taylor's body camera shut off before the shooting and now new video footage appears to show the officer shooting and killing Barker after he had been handcuffed and placed on the ground. William Lawrence a former sheriff who is now a prominent police reform advocate in Utah, and other activists met with the district attorney after the new video was released, asking him to re-open the case. Lawrence also claims that Taylor shut off his body camera manually, saying the presence of a beep on the audio track seconds before the end of the body cam footage means as much.
After meeting with Lawrence, the district attorney, Sam Gill, told the press he would re-examine the case against Taylor. He also said Taylor had been placed on administrative leave.
A 2014 review of data found residents of Utah are more likely to be killed by a police officer than by a drug dealer, gang member, or an abusive parent.
Watch the new video below:
h/t Stanton S.