Star Wars Is Making Zillions of Dollars. Here's How.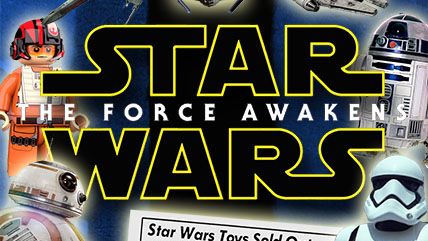 The new Star Wars movie already has obliterated numerous Tinseltown high marks. After taking down Jurassic World's record-setting opening weekend, the new installment of the space-based franchise has grossed $600 million domestically and $1 billion globally in record time. Now comes the news that the movie has propelled the domestic box office to its greatest revenues ever in 2015, topping $11 billion for the first time.
What Jedi mind trick is the franchise pulling on the movie-going public to get them to pull out their wallets again and again? Reason TV breaks it down in the video below.