5 Cities Where Police Reform Efforts Will Play Out in 2016
And the lessons they offer other towns.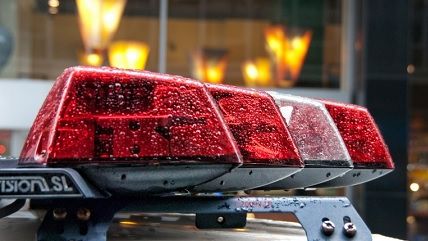 (Singing With Lights/flickr)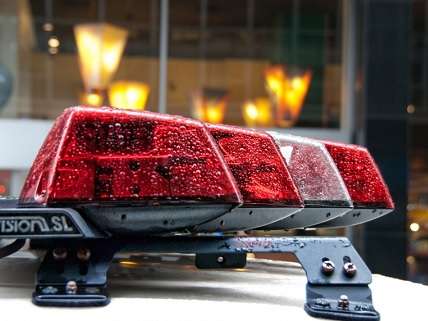 In the summer of 2014, a series of incidents of police brutality brought the issue of excessive force into the mainstream national debate. Since then, progress on the reform front has been slow, but still moving. Police shootings in 2015, from that of Walter Scott in South Carolina to Jamar Clark in Minneapolis, have received more attention, from the media, the public, and authorities, than similar cases in previous years. That's led to a tripling in prosecutions of police officers on murder and manslaughter charges in 2015—there were a total of 18 cops charged this year. This year also saw the White House launch a panel on police reform, which called for more guidelines, training, and spending, but offered little in the way of introspection on how our culture of more laws contributes to endemic police violence.
Meanwhile, from Baltimore to Seattle, local demands and local solutions are informing the course of the debate and providing templates for communities across the country to tackle their own police problems. Earlier this year, Black Lives Matter, a decentralized movement focusing on police abuse and its intersection with racism, launched Campaign Zero, a blueprint for reform constructed around measures such as legal limits on the use of force, independent investigations and prosecutions, and fairer police contracts—activists associated with Black Lives Matter also launched Check the Police, a specific effort to chronicle the provisions of police contracts that act as barriers to transparency and accountability.
The fight for reform will continue in 2016, on the local, state, and federal level. This year, New York joined Connecticut and Wisconsin in offering some kind of path for (relatively) independent review of police killings. Similar legislation is making its way through California, Colorado, and Missouri, to varying degrees of success. Campaign Zero is tracking presidential candidates' positions on its police reform proposals. Nine of its 10 categories for reform are addressed by at least one candidate—every issue except fairer police contracts. Attention by a presidential candidate to the issue of police contracts that protect bad actors would work toward making the idea of fairer police contracts as widely known as the idea of body cameras, but ultimately most of the work, as with most police reform, has to be done on the local level, where people live, police departments operate, and police violence happens.
Here are five places that were battlegrounds or testing grounds in 2015 that will shape the fight in the coming year:
Baltimore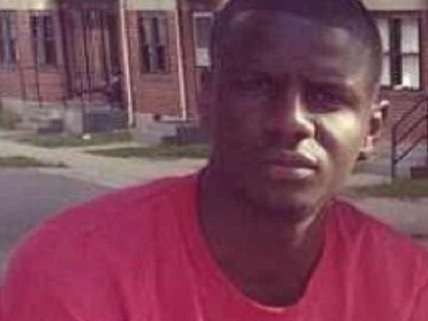 On April 12, Freddie Gray was arrested by police for possession of a knife after he ran from cops who made eye contact with him. He suffered a spinal injury while in custody and died a week later. Baltimore faced protests over Gray's death, and eventually rioting broke out. All six of the cops involved in bringing Gray into custody have been charged in relation to his death. The first trial, of Officer William Porter, ended in a hung jury. The officers involved in Gray's death didn't have to talk to authorities for ten days, one of the perks of their police contracts, as Shikha Dalmia explained when she called Freddie Gray a casualty of Baltimore's police unions.
In response to Gray's death, the Democratic state legislature created a working group to discuss reform. Maryland has the distinction of being the first state to pass a Law Enforcement Officers' Bill of Rights (LEOBR), in the early 1970s, a set of laws that have since been replicated across the country. Though LEOBR reforms are on the working group's agenda, there's reason to be skeptical about what the panel produces, and not just because of criticism that it is hearing too much from law enforcement. The proposal to have police officers, who unions and critics agree work in high-stress environments, undergo regular psychological evaluation, for example, has been controversial.
After the Freddie Gray protests, Baltimore's mayor, Stephanie Rawlings-Blake (D), opted not to run for re-election in 2016. Vying to replace her is a gaggle of politicians, among them Sheila Dixon, the former mayor, and Councilman Nick Mosby, husband to the state's attorney prosecuting the officers involved in Freddie Gray's death. As a councilman, Mosby organized regular anti-violence rallies, using crime data from police to choose his locations. Under Dixon, police increased patrols in "hot spot" areas, like the one where Gray was apprehended. Until recently, the dominant issue of policing in Baltimore has been fighting crime, not police brutality. How certain crime-fighting strategies, the civil rights-destroying kind, have contributed to the climate of police violence, has to be an issue for Baltimore voters, who have a chance to engage with what's happened to their city, under the people they've elected to lead it.
Chicago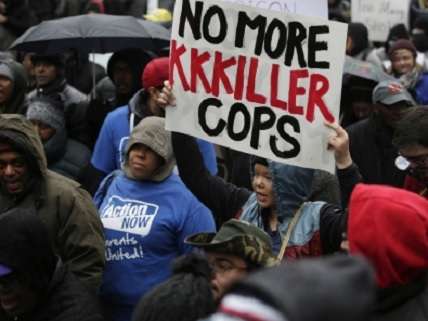 No such luck for residents of Chicago, who re-elected Rahm Emanuel to a second term earlier this year. Now, protesters are calling for his resignation. What happened? The city of Chicago has been paying out about a $1 million a week to settle claims against the police department over the last six years. Last year, the City Council unanimously approved a new contract for policy—most of those aldermen were re-elected along with Emanuel.
But in November, a judge ordered the release of dashcam video of a 2014 shooting, of 17-year-old Laquan McDonald by Officer Jason Van Dyke, which sparked protests over police brutality. The state's attorney indicted Van Dyke after the video was released, saying she had intended to do so but was waiting for a federal investigation to end.
Then, this weekend, police shot and killed two more people, in the same incident. Police shot and killed a 19-year-old carrying a bat in his father's apartment after responding to a domestic disturbance call—then accidentally shot a 55-year-old woman who answered the door for more officers who had arrived. Rahm Emanuel cut his family vacation to Cuba short and returned to Chicago to promise a "major overhaul" of the police department.
Tasers, a mixed bag, were the big take-away. The announced reforms also included training on de-escalation and a minimum of 30 days of desk duty and re-training after a fatal shooting. Chicago cops could up to now return to the field as soon as 72 hours after a fatal shooting. Chicago's interim superintendent, John Escalante, said the reforms were based on "best practices" from more than a dozen police departments across the country. Campaign Zero has a lot more reforms (PDF), many of them implemented in police departments across the country as well, Emanuel and Escalante would benefit from looking at as well.
Cleveland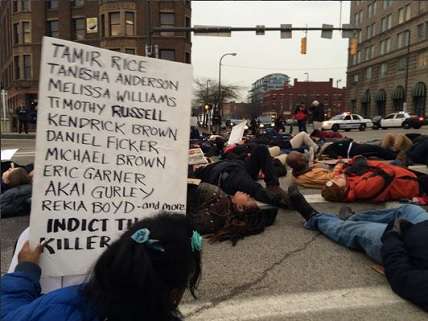 In May, the Cleveland Police Department reached a settlement with the Department of Justice (DOJ) after a DOJ investigation found a pattern and practice of civil rights violations and the excessive use of force. Cleveland asked the DOJ to investigate the police department in 2012, after cops shot 137 rounds into a car they had started to chase after an officer mistook engine backfire for a gunshot. Police killed the driver, Timothy Russell, and a passenger, Malissa Williams, who were both unarmed. One of the officers, who jumped on the hood of the car to fire into the windshield, was found not guilty just a few days before the DOJ settlement. The New York Times called the policies imposed by the settlement "some of the most exacting standards in the nation." They included requiring de-escalation where possible, prohibiting retaliatory force, and requiring police get medical care for their victims.
Twelve-year-old Tamir Rice was shot and killed moments after Officer Timothy Loehmann jumped out of his squad car in December 2014. The killing happened before the DOJ settlement but while the DOJ was still investigating. Earlier this week, a grand jury declined to indict the officers involved. Loehmann had previously been kicked off a different police force for 'dismal' gun performance and emotional instability. The two officers are still on the job. They haven't been fired—instead they're facing a new administrative review.
East Haven, Ct.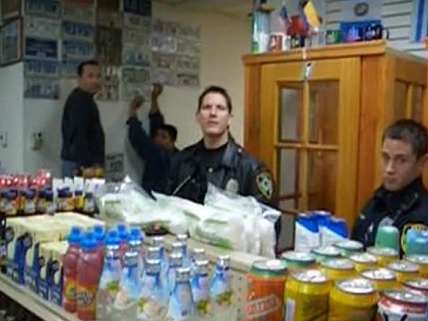 In 2012, the Connecticut town of East Haven saw protests after four cops were arrested in an FBI racial profiling probe. Asked about the arrests, the mayor said he might have tacos. The arrests culminated from a 2009 incident, when Father James Manship, a local Catholic priest, said he started to hear complaints from his Latino parishioners about police abuse. He went to investigate and was eventually arrested while recording two cops at a convenience store. They said they feared for their lives, but the charges against Manship were dropped. The priest filed a federal complaint.
That led to a federal investigation and the eventual arrest and conviction of the officers involved. At least one was allowed to retire with full benefits. The incident also led to a broader DOJ investigation—in November 2012 the DOJ arrived at a settlement with the police department that imposed measures to prevent unlawful discrimination and unreasonable searches and seizures. This year, a federal compliance report found the police department had displayed a "remarkable" turnaround, and there's hope East Haven can be used as a model for other similarly-sized cities, like Ferguson, where much of the national attention to police misconduct began in 2014, that the DOJ investigates.
New York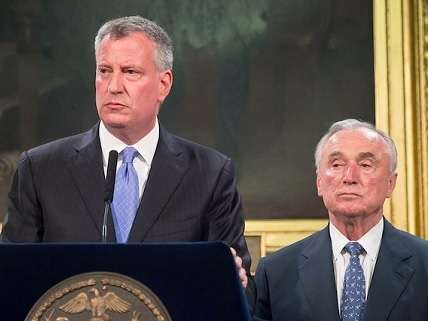 One of the other summer 2014 incidents that propelled police violence onto the national stage was that of Eric Garner, who died after being placed in a chokehold by police who had confronted him over allegedly selling loose, untaxed cigarettes. Democrat Bill de Blasio, the then still recently elected mayor of New York, was defiant, insisting police would continue to "strictly enforce" the kinds of laws that led to the confrontation with Eric Garner and a series of less deadly ones over such things as grilling in the sidewalk and dancing in the subway. The death of Garner led to protests and promises of reform but not much else.
A couple of months ago, Bill Bratton, the police commissioner, said the department would more seriously collect data on the use of force by police. Last year he said the NYPD's collection practices were "outstanding." It's a typical maneuver to weather calls for reform. After tennis star James Blake was tackled by an undercover cop who thought Blake was a sting target, De Blasio promised a "clear statement" anytime city officials saw police misconduct, without any systemic change to go along with it.
And in New York, the Daily News and other busy bodies, politicians as well as residents, campaigned against nude street performers in Times Square, demanding the city do something about it (read as: have police use force). The New York Daily News has also been on the bullhorn about "illegal handguns," one of the primary drivers of the "stop and frisk" policy that dominated New York City politics for some time. And just last month, the NYPD determined hoverboards, a popular vehicular toy for teenagers and young adults, were illegal under state law, setting up another reason for unnecessary police interactions in 2016.
Police briefly disengaged, with traffic tickets and tickets for minor offenses going down 94 percent and arrests down by two-thirds, after the police union urged cops to make arrests only when "absolutely necessary" in the last week of 2014. That was after two NYPD officers were shot and killed by a deranged Baltimore man who said on social media he was getting revenge for Eric Garner and Michael Brown. Outlets from the New York Post to The New York Times were outraged. The Times even wondered whether police not hassling residents in minority communities over petty laws could amount to a civil rights violation. A few weeks later, in January, police bosses ordered cops to start writing more tickets. Despite worries about "wartime" conditions for police departments, there's been no war on cops and no national crime wave.