Virginia Man Shot 23 Times by W.Va. Cops, Family Challenging Judge's Summary Dismissal of Lawsuit
Appeals court agrees to hear challenge in March.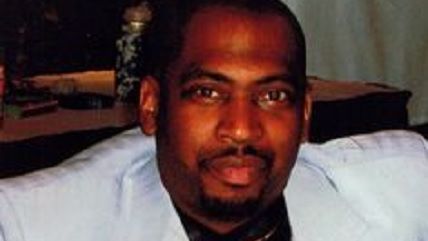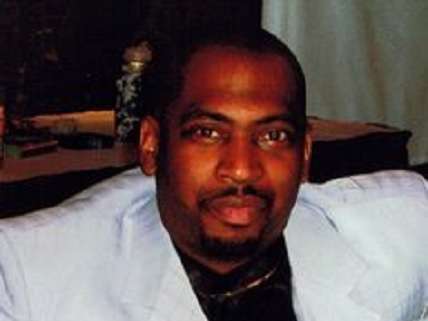 In March 2013, Wayne Jones was stopped by a police officer in Martinsburg, West Virginia for walking in the street. He reportedly told the cop he had a knife and then tried to flee. Five police officers caught up with Jones, shooting him at least 22 times after yelling at him to "drop the fucking knife." That October, a grand jury predictably declined to indict anyone in relation to the shooting.
Jones' brother filed a $200 million lawsuit alleging the use of excessive force and that police violated Jones' constitutional rights, but that case was dismissed October 2014. Now the U.S. 4th Circuit Court of Appeals has agreed to hear a challenge of that dismissal next March. Herald Mail Media explains:
In her decision granting the city's motion for summary judgment and dismissing the lawsuit, [Judge Gina] Groh ruled that the appellate court had already decided that "the number of shots fired is not 'determinative' as to whether the force used was reasonable," according to court records.

"Viewing the officers' actions in context, it was not unreasonable for five officers to fire a total of twenty-two times. Accordingly, the officers did not use excessive force," the district judge ruled, deciding in favor of the city and its police officers.

But the appeal by Jones' estate asserted that facts in the case remain in dispute, including whether Jones had a knife in his possession at the time of the shooting as the police have claimed, and, if so, whether he stabbed one of the officers with it.

The attorney for the estate also noted that there is evidence that one of officer's knives fell out of his pocket during an altercation with Jones just before he was shot.

In addition, the appeal contends that no knife or any weapon was produced by the city; that dash-camera videos from the police cars indicate Jones did not engage in unruly actions or efforts leading up to his death; and that he was lying prostrate on the sidewalk with a broken arm, surrounded by all five officers when he was shot and killed.
The family released video of the shooting given to them after being edited by the state police after Groh initially dismissed their case.
Some of the dashcams involved are on YouTube. Here is one angle of the shooting:
Another dashcam video caught the initial police encounter with Jones, initiated because he was walking on the side of the street and not on the sidewalk. None of the cars had a direct view of the shooting.