Reason TV's Most Viewed Videos of 2015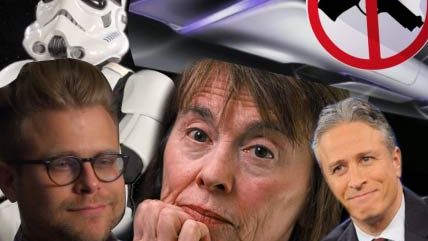 Reason TV videos were viewed over 13 million times in 2015, a new record for us. As we gear up to tackle 2016, here are a few of our most watched videos from the past year.
Adam Ruins Everything's Adam Conover on Skepticism, the TSA, and Cultural Myths
How to Create a Gun-Free America in 5 Easy Steps
Meet the Man Building Elon Musk's 760MPH Hyperloop: Interview with Dirk Ahlborn
Everything's Awesome and Camille Paglia is Unhappy!
The Top 5 Ways Jon Stewart Was Full of Sh*t
DC Matic: The Hillary-Approved Email Server!
The TSA's 12 Signs You Might Be a Terrorist
Detained for 19 Days: Immigration Checkpoint Refusal Gone Wrong
Do College Students Hate Free Speech? Let's Ask Them.
Libertarian Star Wars Parody