Cops in 'Podunk' Florida Town Sent Millions to Venezuela, Including to Maduro Aide
Police in Bal Harbour never made an arrest.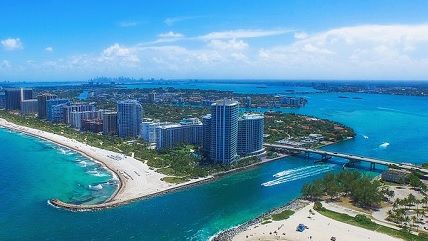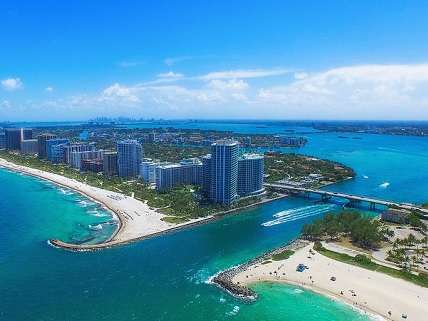 An investigation by the Miami Herald reveals that for two years starting in 2010, cops operating a money laundering sting in Bal Harbour, Florida sent millions of dollars to accounts in Venezuela, including one associated with a top aide to Nicolas Maduro, who was at that time the foreign minister, and would later become vice president before succeeding Hugo Chavez as president.
In recent years, Venezuela has emerged as a new drug trafficking hub (in large part because the situation in Colombia has stabilized and oil prices have gone down), with the Drug Enforcement Administration (DEA) and federal prosecutors targeting Venezuelan government officials in drug probes.
But the 2010 Caracas connection was unknown to federal authorities because the police in Bal Harbour went it alone on their international investigation. The Herald repors that the cops:
sent drug money to a well-known trafficker, a cash smuggler and a money launderer—more than $4 million in all.

In spite of U.S. warnings about the emergence of the country as a major hub for cocaine, the police never investigated the people to whom they were sending millions in drug proceeds, including a host of individuals with criminal records.

"They had no authority to do what they were doing," said Felix Jimenez, former chief inspector of the Drug Enforcement Administration. "They were just lucky that when they were picking up all this money, nobody got killed."

Federal agents for the U.S. attorney's office in Chicago are investigating the money laundered by the Tri-County Task Force, a partnership between Bal Harbour and the Glades County Sheriff's Office, including $2.4 million kept by the police for brokering the deals.
The police chief at the time, Tom Hunker, was forced to resign in 2012 amid a scandal revolving around asset forfeiture funds. A routine Department of Justice inquiry into a police forfeiture account found, according to the Herald, "no arrests, no audits, lack of reports, and massive amounts of drug money sent to banks without alerting federal agents. The DOJ concluded that Bal Harbour misspent hundreds of thousands in forfeiture funds on police salaries." The city had to return the money, a short time after another forfeiture account unknown to the public came to light.
Hunker, the Herald declared in October, "was at the center of what could become Florida's largest undercover corruption case in decades."
The Herald reported Eric Holder, the former attorney general, had visited Hunker in 2011, and went on a tour of the coast with him on a 35-foot SeaHunter boat bought through asset forfeiture funds. Holder eventually supported minor asset forfeiture reforms on the federal level before leaving office.
The Miami Herald ran a six-part investgiation on Bal Harbour police's laundering investigations, "License to Launder," that you should read. At the time, the Herald found Bal Harbour police had sent $4 million to Panama and $1.6 million to China. Venezuela came in third out of nine countries and territories, at $305,000 sent by police to Venezuela. That number now matches Panama's. The number of arrests is the same as for all the operations—zero arrests.
"I can't think of a more podunk town than Bal Harbour, not in a bad way. But in the sense that these cops would have otherwise been stopping traffic or shooting radar," Ruben Oliva, an attorney for alleged narco-traffickers for decades, told the Herald. ""In reality they were being launderers. The minute they started doing busts, it would have been over."