Judge Orders Release of Video in Fatal San Diego Police Shooting
Fridoon Rawshan Nehad was shot once in the chest by a cop who said he had no doubt Nehad, found with a pen, was going to stab him.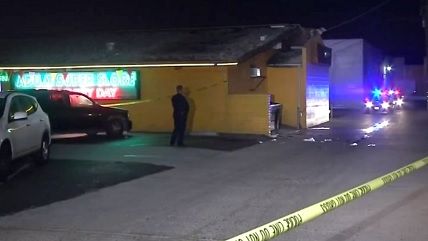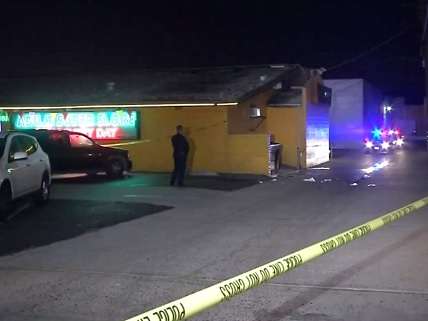 In April, Officer Neal Browder of the San Diego Police Department shot Fridoon Rawshan Nehad from 20 feet away once in the chest after responding to a call about a knife-wielding transient threatening a porn shop clerk who told him he couldn't sleep in the alley behind the store. Browder did not turn on his body camera before leaving his vehicle, but part of the incident was caught on a nearby surveillance camera.
Authorities seized the footage as part of their investigation, and in November the district attorney decided not to pursue charges against the officers. The district attorney, Bonnie Dumanis, resisted releasing the footage but was required to after a judge sided with local media outlets and lifted a protective order for the video. So, via NBC San Diego:
Dumanis on Tuesday released surveillance video showing the moment Browder shot Nehad, along with body camera video from another officer, additional store surveillance footage, enhanced video of Nehad, still frames and a transcript of the dispatch officer communication from before, during and after the shooting.

The unprecedented move by the DA's office was to put the surveillance video in perspective, Dumanis said.

Dumanis said she did not want to release the video because of "a legal duty not to do anything that could prejudice a jury in a criminal trial," presumably other than deciding not to press charges or recommend disciplinary action—an attorney for the city mentioned a possible federal review when arguing against the release of the video in court, although the Department of Justice wouldn't confirm or deny a review to local media.
Browder told investigators there was no doubt in his mind Nehad was going to stab him. The police investigated why Browder didn't turn on his police body camera, and changed their policy to require cops to turn their cameras on before exiting a vehicle, not when first making contact with a suspect. Browder ended up back on the street, illustrating why body cameras don't work without transparency.
Activists from Black Lives Matter have started targeting police union contracts, often some of the biggest impediments to more transparency. The San Diego Police Officers' Association said it continued to have concerns "regarding the release of evidence in ongoing investigations, as it may jeopardize the rights of both officers and citizens now and in future cases."
Nehad's family, who says Nehad, a veteran of the Afghan Army, was mentally ill, have filed a multi-million dollar lawsuit against the police department.
Watch the surveillance video below:
h/t Scott F.