Freedom Caucus Unable to Strip Intrusive Cybersecurity Bill from Omnibus
More government snooping of Americans; less liability for big business.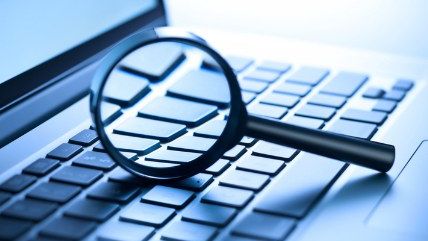 (Dave Bredeson | Dreamstime.com)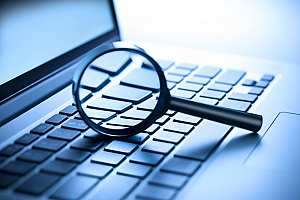 It appears as though the Cybersecurity Information Sharing Act (CISA), a.k.a. the Cybersecurity Act of 2015, is going to survive negotiations to pass the omnibus, at least for now.
To refresh memories from yesterday, CISA encourages businesses to share customer data with federal agencies in the event of cyberattacks in order to assist with or improve cybersecurity. In exchange, businesses who participate are granted immunity from lawsuits from customers for breaches. That's a plum deal for the businesses, but privacy and tech activists warned that it's a loss for customers and that it probably is unlikely to actually improve cybersecurity. Even further, though the law as promoted as a way to fight against cyberattacks and terrorism, the wording also permits using the data gathered by the government to investigate and prosecute other crimes that have nothing to do with either of these categories.
This legislation has been shoved into the 2,000-page omnibus "must pass" spending bill, much to the concern of privacy advocates on both the left and the right. The conservative House Freedom Caucus, not happy with many parts of the omnibus, proposed a bunch of amendments. They wanted to add the House bill that toughened vetting of refugees from Syrian and Iraq. They also wanted to stop funding for some Obama administration mining regulations and add some other riders related to abortion written by the Pro-Life Caucus. And they wanted to strip out the Cybersecurity Act of 2015.
But they failed. Yesterday evening the Rules Committee rejected all of the amendments from the Freedom Caucus. From The Hill:
The Rules panel's decision to leave the bipartisan omnibus largely unchanged clears the way for the bill to pass the House on Friday. The lower chamber is expected to pass a major tax package on Thursday that had been negotiated alongside the spending bill.

Both bills are expected to clear the Senate and be signed into law by President Obama.
In all likelihood, most if not all of the 40 members of the Freedom Caucus will vote against the legislation. "No" votes won't just be coming from libertarian Republicans like Justin Amash (R-Mich.), though. Rep. Jared Polis (D-Colo.), who also opposes the cybersecurity bill, posted on Facebook yesterday 10 reasons why he was voting against the omnibus. Not only did he point to the Cybersecurity Act as a reason, but also the pork embedded in the bill ($14 million for a catfish inspection program that hasn't inspected any catfish), and legislative meddling in Washington, D.C.'s marijuana regulations (which Jacob Sullum blogged about this morning).