Bizarre Baby-Selling Story Spawns More Human-Trafficking Hysteria
There's no such thing as a free baby. But human-trafficking hysteria? We've got that in abundance, thanks.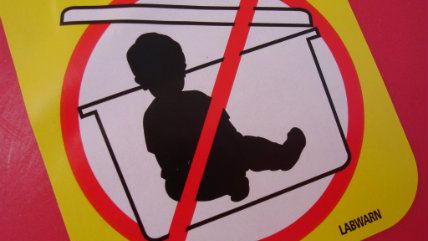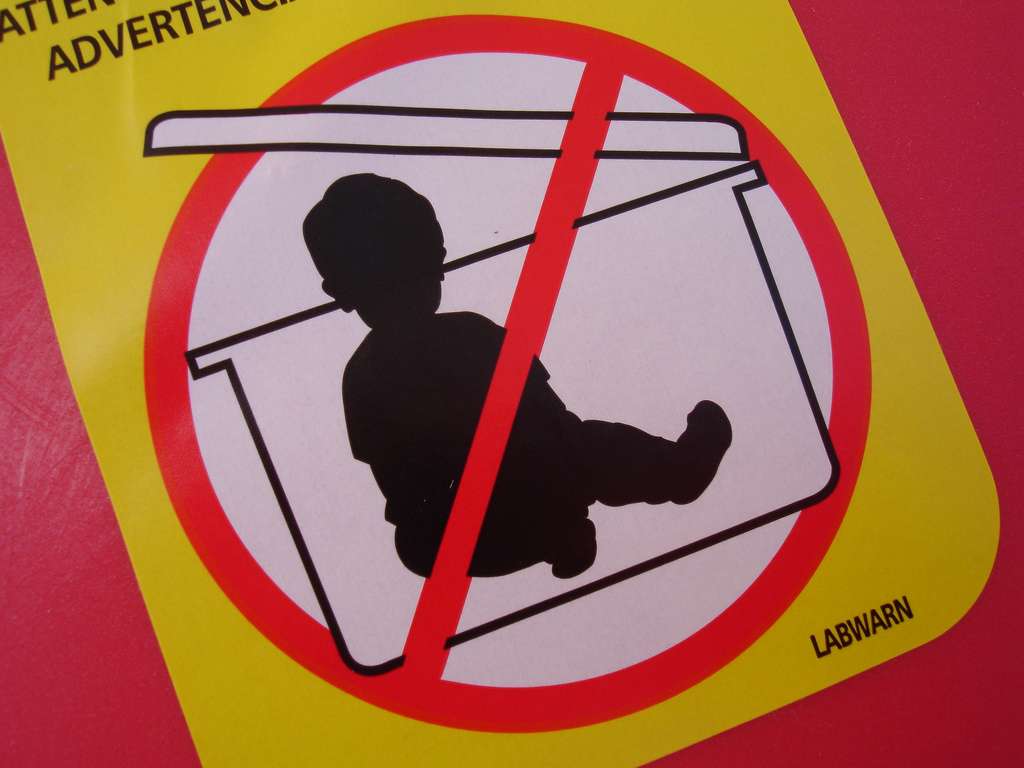 Georgia mother Elaine Sunwoo Williams was worried that her baby-crazy 14-year-old daughter would go and get herself knocked up. So, assuming someone must have a spare baby lying around, Williams posted an ad on Craigslist. In it, she asked any new mothers with unwanted babies to drop them off in a "baby box" at the Williams residence, where she and her daughter would "provide a loving home."
But it turns out there's no such thing as a free baby. While several people contacted Williams about her ad, they were offering to sell, not donate, their children. Williams respectfully declined. End of story? Oh, no.
Once the Forsyth County Sheriff's Office was tipped off to the ad, they arrested both Williams and her daughter, charging each with unlawful advertisement/inducement for adoption of children, a felony. Under Georgia law, it's illegal "for any person, organization, corporation, hospital, or association of any kind whatsoever which has not been established as a child-placing agency by the department to: (1) Advertise … that [they] will adopt children or will arrange for or cause children to be adopted or placed for adoption; or (2) Directly or indirectly hold out inducements to parents to part with their children." Inducements are thereafter defined as "financial assistance, either direct or indirect."
Williams is currently in the Forsyth County Jail on a $5,610 bond. If convicted, she faces up to 10 years in prison and/or a $10,000 fine for the Craiglist post. The daughter, who was charged as juvenile, is reportedly with relatives.
Now obviously trying to procure strangers' babies on Craigslist—for your 14-year-old, no less—isn't the most sensible idea. But what takes this story from "bizarre local news" to "oh holy fucking shit, here we go (again)" is local law enforcement and media's reaction to the case. Instead of viewing this as an ill-conceived act from a single person of questionable sanity, they're sounding the alarm about human trafficking and bringing in the Department of Homeland Security (DHS).
An NBC Atlanta broadcast warned viewers that baby selling is "part of human trafficking." With no supporting evidence—"no one seems to know how many babies are sold on the black market," NBC admits—the station still goes on to claim that baby-selling "is an aspect to the human trafficking industry that continues to grow." NBC also quotes Louise Shelly, author of the book Human Trafficking, claiming that "human traffickers are increasingly trafficking pregnant women for their newborns." Shelly, too, fails to cite a scrap of evidence for this claim.
Sheriff's Deputy Epifanio Rodriguez, who has worked in law enforcement in the area for 13 years, said he's never seen another similar case.
Meanwhile, the sheriff's office is asking Homeland Security to help it find people who emailed Williams offering to sell their babies so that they can be charged with human trafficking.
The mission of DHS, by the way, is to "prevent terrorism and enhancing security; secure and manage our borders; enforce and administer our immigration laws; safeguard and secure cyberspace; ensure resilience to disasters." Which one of those do you think hunting down bad parents falls under?