Denmark Voters Reject Referendum to Stay in Europol, Because Parliament Wanted Too Much Power
They weren't asked to approve a rules change, but to let parliamentary representatives make such decisions from now on.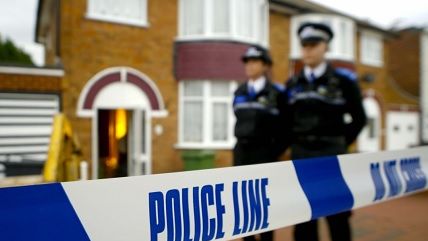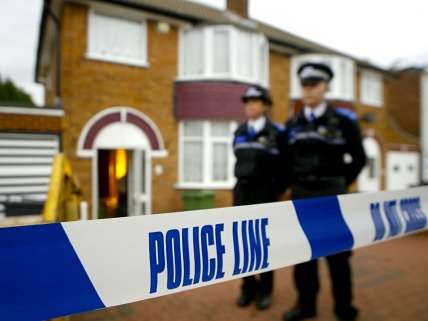 By a margin of 53.1 percent to 46.9 percent, voters in Denmark rejected a referendum that would have given their parliamentary representatives the power to decide which of the exemptions Denmark enjoys from European Union rules should be dropped.
The referendum was meant to deal with bringing Denmark into compliance to remain in the European Police Office (Europol), the EU's policing agency.
The Local in Denmark explains:
Denmark does not fully participate in the EU's justice and home affairs policies after Danish voters rejected the Maastricht Treaty in 1992.

Copenhagen was granted opt-outs on several EU policy areas including justice, and Danes subsequently said 'yes' to Maastricht a year later. But the exemptions mean Denmark is unable to stay in Europol when the legal status of the EU agency changes, as is expected next year.
Danish leaders did not offer a referendum to allow voters to approve the specific rules needed to remain in Europol, but rather asked for the authority to make such decisions on their own in the future, setting themselves up for failure, as Reuters notes:
That, analysts said, made it easy for the "No" camp to play on Danish distrust of politicians.

"It has been easy to create insecurity about what would happen with a 'Yes' vote because what was on the menu was giving parliament a wider frame to involve Denmark in the EU," Aarhus University Professor Rune Stubager told Reuters.
The prime minister of Denmark, Lars Rasmussen, tried to shift blame on the referendum's failure on uncertainty. "You may say the Danes have refused to take a step forward, and I am sad," he told the BBC. "The reason the Danes didn't back the Yes campaign is this feeling of uncertainty. And the fact that Europe is faced with other major problems that we haven't really solved—the refugee crisis, the terror threat after the Paris attacks too."
Pro-Euro politicians are known to do this—ask for more authority to make decisions about the European Union, and interpret the rejection of them as rejection of the EU. Treating the EU more like a personal, albeit continental, political project than a set of rules and principles on governance that benefit the people of the EU, has probably done more to harm the union's reputation and trust among voters than even Euroskeptics could accomplish.