ISIS Releases Photo of Bomb That Took Down Russian Jet, France Looks to Extend State of Emergency, Nigerian Official Accused of Stealing $2 Billion Meant to Fight Boko Haram: P.M. Links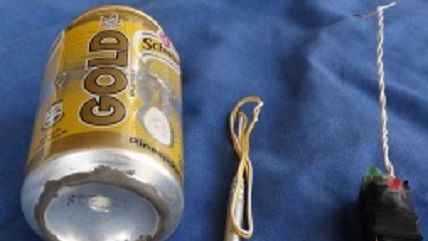 ISIS

Sen. Lindsey Graham (R-SC) proposes an authorization for the use of military force against ISIS that would not be limited by space or time. ISIS, meanwhile, released a photo it says depicts the bomb used to down a Russian airliner over Egypt.

The president of France is looking to extend the state of national emergency, which grants authorities more power to conduct surveillance, raids and searches, to order people to remain under house arrest, and to place soldiers in the streets.
The president of Nigeria ordered the arrest of the country's former former national security adviser for allegedly stealing $2 billion meant to fight Boko Haram. That radical Islamist group launched a suicide attack in the northern city of Kano that killed at least a dozen people and wounded 60 others.
The government of Malaysia condemned the beheading of a citizen kidnapped in the Philippines, calling on authorities in that country to punish the kidnappers.
Nineteen cops in Santa Monica responded to a 911 call about a burglary that was actually the lawful resident trying to get into her apartment after being locked out.
The Federal Reserve may raise interest rates in December.
Officials at Yellowstone National Park want to kill 1,000 bison this year, mostly females ands calves.
New at Reason.com: