9-Year-old Boy Who Passed Love Notes to Girls Threatened with Sexual Harassment Charges
School safety paranoia is out of control.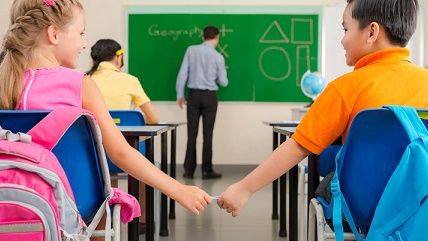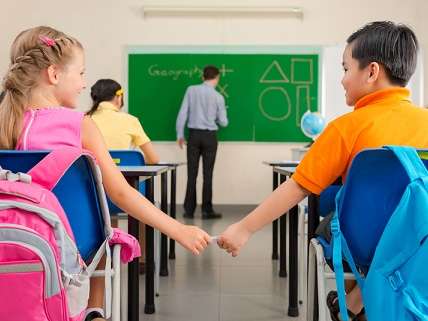 A fourth-grader from Hillsborough, Florida, was warned not to pass any more love notes to his female classmates—and will be charged with sexual harassment if he persists.
That's right: It's not merely inappropriate for a nine-year-old boy to write such sexually-charged messages as "her eyes sparkled like diamonds," but actually a criminal offense, according to the principal of an unnamed school.
This mom says her son passed a very sweet note to his crush.

"How she wears the same uniform and how her eyes sparkled like diamonds," his mother said.

But soon, she says other students started teasing her son about wanting to see the little girl naked.

"That's when the principal proceeded to tell me that it wasn't appropriate that he was writing the note and that if he writes another note, they are going to file sexual harassment charges on my 9-year-old," the mom said.

Hillsborough school district said the boy wrote more than one note and that the notes were unwanted, so that borders on harassment.
Students shouldn't be passing amorous notes during class; they are a distraction. And it's perfectly appropriate to tell the boy not to bother his female classmates—particularly if the messages are unwelcome. Little boys should learn to respect girls' boundaries (and vice versa).
But at no point was it necessary to threaten the boy with sexual harassment charges. Actually levelling them would have been a flagrant abuse of his rights. Kids need to be allowed to screw up and learn from their mistakes—particularly when their mistakes are as innocuous and consequence-free as they were in this case. And yet schools seem possessed by a pernicious drive to involve the police in trivial disciplinary that are better left to teachers, parents, or administrators themselves.
Mild-mannered love notes sent by nine-year-olds do not constitute sexual harassment, and the principal who thought otherwise needs his safety-paranoia meter recalibrated.
Hat tip: Clare Mullin
9-Year-old Boy Who Passed Love Notes to Girls Threatened with Sexual Harassment Charges