State Investigates Why Cops Killed Idaho Rancher Who Was Trying to Put Down a Bull
It is not clear how a traffic accident escalated into Jack Yantis' death.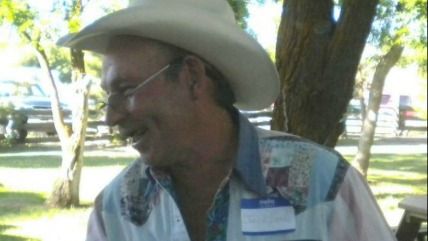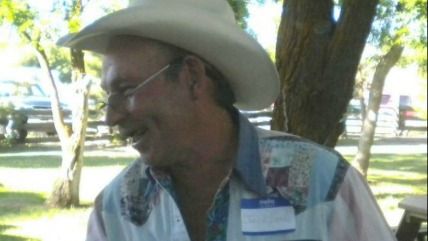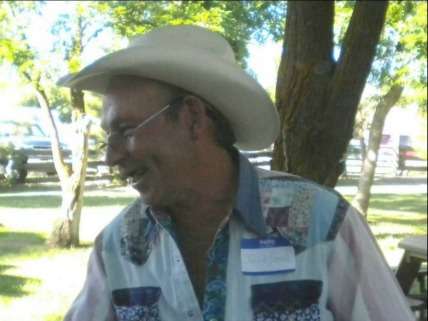 Idaho State Police and the Idaho Attorney General's Office are investigating the puzzling shooting of 62-year-old rancher Jack Yantis by Adams County sheriff's deputies on November 1. The shooting followed a traffic accident in which one of Yantis' bulls was injured, but it remains unclear exactly how that incident escalated into Yantis' death.
The Idaho Statesman reports that Yantis—whose ranch is on U.S. Highway 95 about six miles north of Council, a tiny town two hours from Boise—got a call from the Adams County Sheriff's Office around 6:45 p.m. One of Yantis' bulls had been hit by a car on the highway. "Its rear leg was shattered by the collision," the paper says, and it "started charging people at the crash scene."
Rowdy Paradis, Yantis' nephew, said that when he arrived at the scene of the accident he found the bull lying in the grass near the driveway of the ranch. Yantis told Paradis to get a rifle so he could put the bull out of its misery, but meanwhile the two deputies at the scene opened fire, wounding the bull but failing to kill it. When Yantis pointed his rifle at the bull's head to end its suffering, Paradis said, a deputy grabbed him from behind, spun him around, and grabbed the rifle. The rifle may have gone off during the scuffle, and both deputies opened fire, killing Yantis.
Yantis' wife, Donna, who had a heart attack after witnessing the shooting, confirmed her nephew's account in a video recorded at the hospital. After the shooting, she said, the deputies "threatened me and my nephew, Rowdy Paradis, threw us on the middle of Highway 95, searched us and handcuffed us, and wouldn't let us go take care of Jack." The deputies would not let anyone euthanize the bull either. "The bull ended up lying there for two hours," Paradis said, "suffocating in his own lung blood because they shot him in the gut."
It is unclear what provoked the scuffle or the shooting, although it seems reasonable to assume that Jack Yantis was upset about the way the deputies had treated the bull, which he had raised and tamed. "Law enforcement should be trained to de-escalate situations," Paradis said. "In this case, I stood 10 feet away and watched two deputies escalate the situation and needlessly kill a man."
The deputies are on paid leave as the investigation of the incident proceeds, and so far they have not publicly told their side of the story. Supporters of the Yantises are raising money for them on GoFundMe and plan a "peaceful protest" this Saturday, the day before Jack Yantis' memorial service.
[Thanks to Tim Beck for the tip.]