Movie Review: Spectre
Daniel Craig back for now in an underwhelming Bond opus.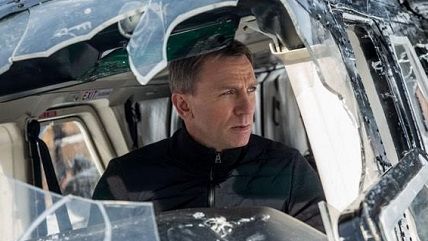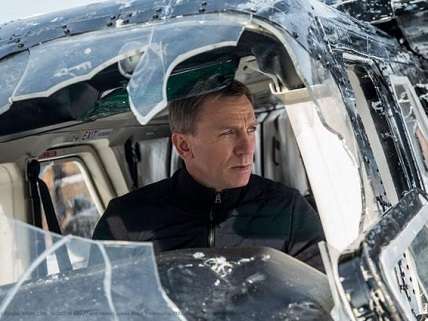 If Daniel Craig actually were contemplating an exit from the James Bond franchise, Spectre could be a handy off-ramp. The movie delivers the usual barrage of wild, expensive action, but its mood is autumnal and its conclusion feels like an escape. Director Sam Mendes, back for his second tour on the 007 beat, presents the story as a summing-up, a procession of elements that clearly echo the early Bond films—chiefly Thunderball, but also From Russia with Love (a fierce train fight) and Goldfinger (a funny riff on Bond's gadget-packed Aston Martin). And of course there's the titular international crime syndicate—the Special Executive for Counter-intelligence, Terrorism, Revenge and Extortion—which has been lying low for some 50 years. Now, in this heavily retconned tale, it, too, is back.
The movie begins in Mexico City, in the midst of the annual Day of the Dead festivities. Craig's Bond, in a snazzy skeleton suit, is on a self-assigned mission to take out a terrorist named Sciarra (Alessandro Cremona). After some fancy aerobatics in a helicopter not all that high above a teeming plaza, he naturally does so. Then he quickly takes off for Rome to confront (and of course bed) Sciarra's widow (Monica Bellucci, possibly the first age-appropriate Bond Girl). He also infiltrates a meeting of what turn out to be SPECTRE operatives (gathered around a conference table the size of a tennis court) and is spotted by their leader, a silky psycho going by the name Oberhauser (Christoph Waltz), although Bond devotees will quickly guess his real identity. Bond barely eludes capture and manages to flee, but with a metal-thumbed brute called Hinx (Dave Bautista) in furious pursuit.
Meanwhile, back in London, we find Bond's boss, MI6 chief M (Ralph Fiennes), attempting to fend off a bureaucratic coup by an intelligence weasel named Max (wonderfully wormish Andrew Scott, the onetime Moriarty in Sherlock). Max wants to disband the licensed-to-kill Double-O section—after all, who needs it in an age of killer drones? Bond's loyal associates Moneypenny (Naomi Harris) and Q (Ben Whishaw) are understandably apprehensive, and agree to covertly assist him with his current, unauthorized quest.
Cut to a remote hideaway in the Austrian Alps, to which Bond has tracked his old nemesis Mr. White (Jesper Christensen). After some business we needn't go into, Bond promises to find and protect White's estranged daughter, Madeleine (Léa Seydoux), now a doctor at a mountaintop clinic not unlike the one in On Her Majesty's Secret Service. (Madeleine's professional bona fides are only marginally more believable than those of the nuclear physicist played by Denise Richards in The World Is Not Enough, but Seydoux is an actress of actual talent.)
After an airplane-and-auto chase in which Bond winds up sliding down the side of a mountain in his damaged craft, Bond and Madeleine take off for Tangier. There they are predictably mistreated in Oberhauser's desert headquarters (one room of which salutes the ovoid interiors of original Bond production designer Ken Adam).
Here we realize that, like the hulking Hinx, who has little of the exotic menace of such past henchmen as Oddjob and Jaws, Waltz lacks the flamboyant lunacy of a classic Bond villain (he's basically playing Christoph Waltz). In addition, the radical reconfiguration of Bond's backstory is woefully strained, and we miss the snappy quips and hyper-stylish sets of the best Bond films (this one's a little drab at times). It would also have been nice if spyware master Q had armed Bond with something niftier than an exploding watch (although lobbing one at Sam Smith's drippy theme song would certainly have been appreciated).
The movie and its star both seem tired, tearing around the globe in search of thrills that are long gone. It shouldn't require two and a half hours to do this. When Bond tells Madeleine "It's not over yet," you might sadly wish it were.