U.S. Intel Says ISIS Downed Russian Jet Over Egypt, Fox Lake Cop Who Spurred Manhunt Killed Himself After Stealing From Youth Charity, Mexico Supreme Court Rules on Right to Grow, Distribute Marijuana: P.M. Links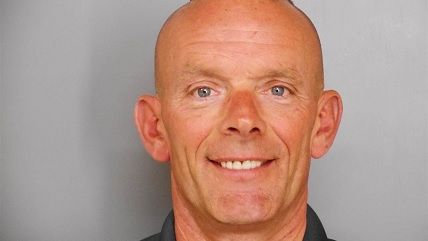 Fox Lake PD

U.S. intelligence sources say the crash of a Russian jetliner over Egypt was most likely caused by a bomb planted by ISIS or an ISIS affiliate.

The death of the Fox Lake cop that launched a manhunt in Illinois has been ruled a suicide. The officer had reportedly been stealing from a youth charity.
Police at the University of California-Merced shot a student who allegedly went on a stabbing spree that injured five.
The Supreme Court in Mexico ruled that individuals should have the right to grow and distribute marijuana for their own personal use.
The president of the Maldives declared a state of emergency ahead of a major planned anti-government protest.
A police constable in England who tried to arrange to have sex with a teen runaway whose mother reported her missing faces up to four years in jail after pleading guilty to official misconduct and possession of indecent photos of minors.
New at Reason.com: