R.I.P. Fred Thompson, Actor, Senator, and Republican Presidential Candidate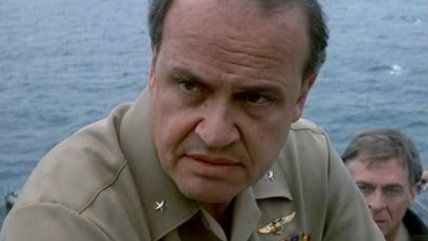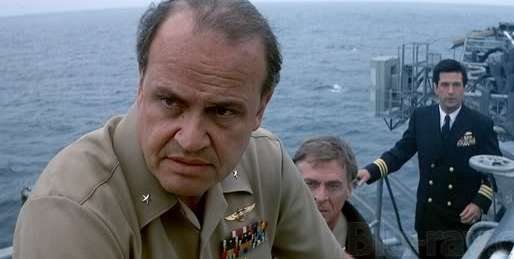 "How can a president not be an actor?" Ronald Reagan once said when asked how an actor could become president.
I'm reminded of that quote when I think of Fred Dalton Thompson. Thompson was a Watergate lawyer who became an actor who became a Senator and then ran briefly for the GOP presidential nomination in 2008.
He dropped out of the primary after failing to attract much sustained support, but his life and career served as a reminder of the essential link and similarities between politics and entertainment.
After serving as a counsel on the Senate Watergate Committee in the early 1970s, Thompson's acting career began in the late 1980s. He played supporting roles in movies such as No Way Out and Fat Man and Little Boy.
He went on to play numerous other roles in the following years, including a memorably grave Navy Admiral in The Hunt for Red October and a key supporting part as an air-traffic-control director forced to deal with a chaotic terrorist attack in 1990's Die Hard 2.
Neither of those roles were showy, and you can easily imagine lesser performers disappearing into the parts. But they played to Thompson's strengths; he projected authority, responsibility, and competency, even as everything went to hell around him. You could imagine Thompson'"or at least the character he played'"being in charge, and being good at it.
Thompson went on to serve two terms as a Republican Senator from Tennessee, from 1994 to 2003, easily winning both elections by large margins. The ease with which he appears to have transitioned from life as a working actor to life as a U.S. Senator (after having already gone from being a Senate aide to a screen-actor) probably suggests something about how much the two jobs in common.
He then returned to acting, most notably as District Attorney Arthur Branch on the long-running crime procedural Law & Order as well as several of its spinoffs. It was a supporting role designed largely as a vehicle for the quick delivery of expository plot details, but once again Thompson made it memorable, imbuing the part with a stern sense of command and judgment.
Thompson sought to capitalize on that same impression in his 2008 run for president, but he could never quite pull it off. In the debates, he never seemed quite well enough prepared, and the presidential persona he was obviously aiming for never quite stuck. At heart, Thompson was always a character actor, not a leading man.
At the same time, his unwillingness to dig too deep into the role was unexpectedly endearing. He wanted to be president, but he was not mad for the job or what it might bring. As George Mason Law Professor Ilya Somin said in a Facebook post last night, it may be that Thompson's "most admirable qualification for the presidency was that he clearly did not want the office nearly as much as most other candidates, and largely lacked their obvious lust for power."
Like all politicians, he was an actor playing a part. But unlike so many, he didn't let it consume him.
Thompson died yesterday in Nashville, TN. He was 73. R.I.P.
Correction: In the original version of this post, I stated that Thompson appeared in the 1987 James Bond movie The Living Daylights. That's wrong. He wasn't in the movie. I watched part of the movie over the weekend, confused actor Joe Don Baker for Thompson, and failed to check the credits. I apologize for this easily avoidable error.