Lawrence Lessig Leaves the Democratic Race
And then there were three.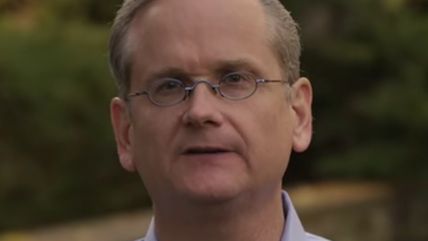 Another candidate has withdrawn from the race for the Democratic presidential nomination. The Washington Post's Dave Weigel reports:
Lessig2016

Harvard professor and government reform activist Larry Lessig announced the end of his quixotic presidential bid on Monday, pinning the blame on capricious debate rules that barred him from ever appearing onstage with better-known Democratic rivals.

"The party won't let me be a candidate," Lessig said in his final campaign video. "I can't ask people to support a campaign that I know can't get before the members of the Democratic Party."
Lessig, whose bid was built around his ideas for campaign finance reform, posted his exit video here. He did, Weigel writes, leave the door open for another kind of candidacy:
Asked today via email if he would mount an independent bid, he wrote that "nothing (legal) is ruled out."
Let the Lessig/Webb ticket speculation start now! (*)
(* Not really.)