Reason Weekly Contest: Sexy Pizza Rat Costumes and More
Last week's winners revealed.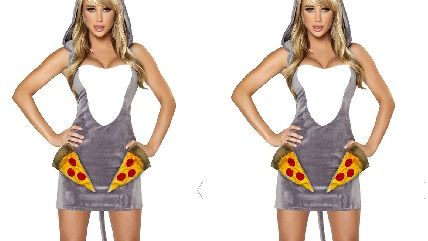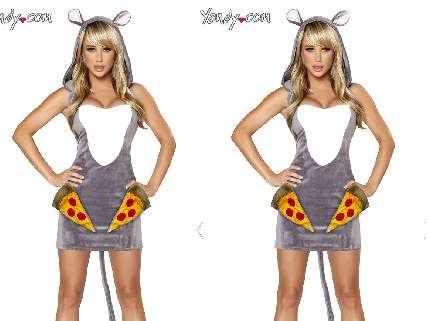 Welcome back to the Reason Weekly Contest! This week's question is:
The "Sexy Pizza Rat" is just one of the inspired costumes debuting for Halloween this year. Come up with another improbable, irresistible new costume.
How to enter: Submissions should be e-mailed to contest@reason.com. Please include your name, city, and state. This week, kindly type "COSTUME" in the subject line. Entries are due by 11 p.m. Eastern Time, Monday, Oct. 19. Winners will appear Friday, Oct. 23, right here at Reason.com.
In the case of identical or similar entries, the first one received gets credit. First prize is a one-year digital subscription to Reason magazine, plus bragging rights. While we appreciate kibbitzing in the comments below, you must email your answer to enter the contest. Feel free to enter more than once, and good luck!
And now for the results of last week's contest: Augustus Sol Invictus, a Libertarian candidate for the Senate from Florida, has admitted to sacrificing a goat and drinking its blood. He also exhorts his followers to "take LSD and practice sorcery… listen to trap music and black metal," and take their girlfriends to strip clubs while seducing the dancers in the back room. We asked you to come up with a bumper sticker for his campaign.
THE WINNER:
All You Need is Blood—Christopher P. Brown, Idlewylde, MD
SECOND PLACE:
Better summon Sol—Colin Blake, Boston, MA
THIRD PLACE:
I Have a Nightmare—Tracy Davis, Lawrence, KS
(Also: Make America Goat Again!)
HONORABLE MENTIONS:
Rock the Goat! Invictus 2016—K.C. Decker, Denton, MD
Invictus: Sacrificing for our Future—Arthur Pearlstein, Arlington, VA
I make bat-shit crazy look GOOD!—Donald Greer
WINNING With the Power of But a Single Burning Sun—Ian Robbins, Aurora, CO
Make love and war.—Richard Bradley, Fredericksburg, VA
INVICTUS FOR SENATE: It's not rocket science. (It's sorcery.)—Walter Hayes, Hartsdale, NY
Vote against the Venerable Sun God. I dare you.—SimonJester
Augustus Sol Invictus 2016. Caveat Emptor.—Suellington
Don't let the Unconquerable Sun go down on America—DL, Miami, FL
Fuck Change. Shapeshift!—Morgan A. Brown, Dallas, GA
He puts the Sin in Senator—Charles Gibson
Make America Bleat Again.—Kyle Harding, Lompoc, CA
GOAT BLOOD NOW, GOAT BLOOD TOMORROW, GOAT BLOOD FOREVER—Fred Cole
BUMP TRAP. HUFF CRACK. FUCK TAX. INVICTUSFORSENATE.COM—Noumenon E., Evansville, IN
Goat With the Flow—David Bryant, Tampa, FL
Go crazy or go home — Rob, Oswego, NY