Nevada Goes Protectionist on Fantasy Sports Leagues
Requires Draft Kings, FanDuel to get gaming licenses to operate in state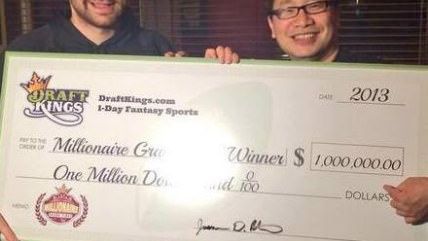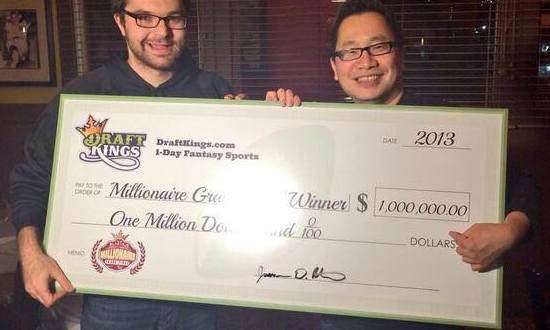 For the first half of the year, Nevada logged more than $5.5 billion in taxable revenue from gaming and related entertainment. That worked out to about $500 million in taxes collected up until the end of June. Nevada saw nearly $4 billion in sports betting in 2014 and the numbers have been increasing for years.
So it should probably not comes a surprise that as daily fantasy sports leagues start getting more and more attention, Nevada would notice that those top national leagues are promising billions in winnings (it's impossible to ignore, given the ad blitz). And what happened next is extremely predictable: Nevada both wants to protect its powerful gambling industry and probably also get some of that revenue. The state has declared that fantasy sports leagues count as gambling. If those national leagues want to allow Nevadans to participate, they'll have to get gaming licenses. From ESPN:
FanDuel, one of the two most prominent daily fantasy operators, said in a statement released Thursday night that it is "terribly disappointed that the Nevada Gaming Control Board has decided that only incumbent Nevada casinos may offer fantasy sports."

"This decision stymies innovation and ignores the fact that fantasy sports is a skill-based entertainment product loved and played by millions of sports fans," Justin Sacco, director of communications for FanDuel, said in the release. "This decision deprives these fans of a product that has been embraced broadly by the sports community, including professional sports teams, leagues and media partners.

"We are examining all options and will exhaust all efforts to bring the fun, challenge and excitement of fantasy sports back to our Nevada fans. In the interim, because we are committed to ensuring we are compliant in all jurisdictions, regrettably, we are forced to cease operations in Nevada."
Draft Kings made a similar statement. The argument that winning fantasy sports leagues involves skill, not chance, does not matter in Nevada, and the chairman of the Nevada Gaming Control Board was very blunt about it. The government decides what is and isn't gambling, not logic, he said.
Nevada will then join Arizona, Iowa, Louisiana, Montana and Washington as states that don't allow fantasy sports leagues. Now whether players in those states find ways to participate in these games anyway and therefore keep their winnings (in the event they actually have any) secret from the tax collectors entirely, well, I'm sure that's not happening at all.