A.M. Links: FBI Investigates Hillary's Emails, Biden Weighs 2016 Run, Mets Beat Dodgers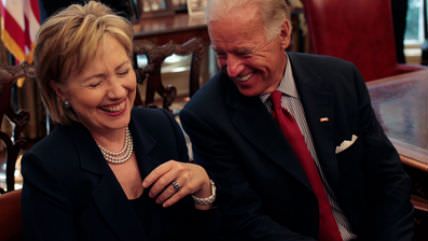 Credit: White House / Flickr.com

According to a new report, the FBI investigation into Hillary Clinton's use of a private email address and server is now focused on possible violations of the "gross negligence" subsection of the Espionage Act.
"Vice President Joe Biden has personally made a series of calls this week to Democratic strategists from Iowa, New Hampshire and South Carolina, asking a final round of detailed questions about how—not whether—to launch a 2016 presidential campaign."
The New York Mets beat the Los Angeles Dodgers last night to advance to the National League Championship Series against the Chicago Cubs.
New at Reason
Follow us on Facebook and Twitter, and don't forget to sign up for Reason's daily updates for more content.