US, Russia to Agree on Syria Air Safety, Many Republicans See Donald Trump As Best Hope, Jupiter Losing Great Red Spot: P.M. Links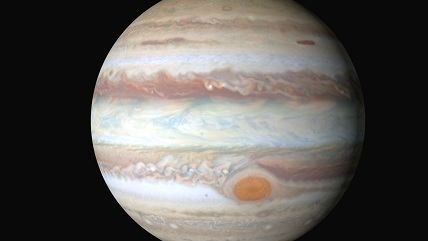 NASA

The U.S. and Russia are reportedly close to finalizing an agreement on air safety over Syria. ISIS militants, meanwhile, are fighting other insurgents north of Aleppo, where a Russian campaign backed by 1,500 soldiers from Iran is expected to start soon.

Soldiers have deployed across Israel, with police imposing additional controls in Arab neighborhoods, as a wave of violent attacks by Palestinians against Israeli Jews continues.
Nearly half of Republican voters in Nevada and South Carolina believe Donald Trump is their best chance to win the 2016 presidential election.
A federal jury found that the chips Apple uses in some iPhones and iPads had infringed on a patent held by the University of Wisconsin—the university is seeking $862 million in damages.
Climate scientists say new research suggests springtime could come to the United States three weeks earlier than normal by the end of the century.
New photos of Jupiter taken by the Hubble telescope show the Great Red Spot turning orange and shrinking at a faster rate than normal.