Alexis Tsipras Stepped Down as Greek Prime Minister. Long Live Alexis Tsipras.
His Syriza party captured a plurality of the vote in a snap election yesterday.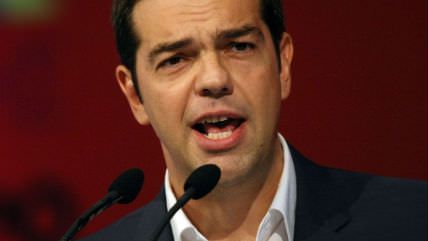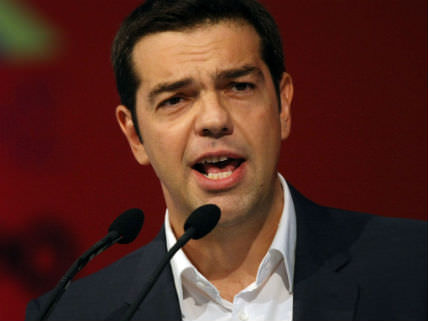 One month ago yesterday, Greek Prime Minister Alexis Tsipras made the shocking decision to resign his post and call for snap elections.
It turned out not to be as dramatic a turn as it seemed. The extremely popular head of the far-left Syriza party would throw his name back into the ring in a bid to re-win his old seat. And that's exactly what he's done. From The Guardian:
With 99.5% of votes counted, Syriza had claimed 35.5% of the vote, easily seeing off the main conservative challengers New Democracy on 28.1%.

The interior ministry said that gave Syriza 145 seats in the 300-seat parliament, just four fewer than when Tsipras first stormed to power early this year.

…

Syriza officials said that although the party had not gained an outright majority, they would immediately set about forming a stable government, with a view to keeping the crisis-plagued country, bailed out for a third time this summer, on track with its European lenders.
Is it surprising that Greek voters ultimately had Tsipras' back? Only sort of. Twice this year before yesterday the people rallied to the polls to support him—first in January when he was initially elected and again in July after he called a referendum over whether or not to agree to the demands of Greece's creditors.
But of course, in the latter election, the public voted against the austerity package being offered by the international community—and then Tsipras agreed to it anyway. (More accurately, he agreed to an even stricter program of reforms than the one the voters said no to.) So some onlookers wondered if the electorate would punish him at the polls for his reversal, perhaps turning to the conservative New Democracy party instead.
Apparently not.