Video Shows Nine Cops Slamming Teenager to the Ground, Arresting Him, for Alleged Jaywalking, Resisting Arrest
No comment from police yet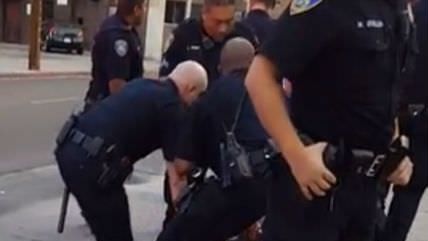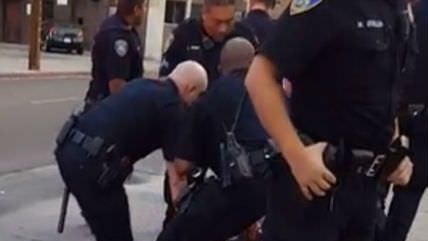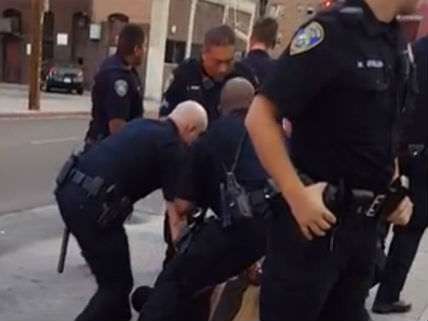 A video posted to YouTube shows a teenager at the San Joaquin Downtown Transit Center in Stockton, California, being hit in the face with a baton by a police officer before eight other cops join him to slam the teen to the ground and arrest him.
The video was also posted to Facebook, by Edgar Avendaño, who wrote that he saw a police officer approach the teenager as he was just finishing jaywalking across a street to catch a bus. Avendaño writes that the teen was trying to walk away from the cop and to his bus when he tried to remove the cop's hand from his arm. That's when, Avendaño writes, the cop took out his baton and the recording begins:
Avendaño says one of the cop's body cameras is seen on the ground. Body cameras have been helpful to cops in Stockton in jaywalking cases before. The Stockton Police Department was not available for comment—it's automated telephone system did not include an option for press inquries, and there was no answer, or voicemail option, at the extension for general calls to the dispatch center.