Post-Debate Trumping, Federal Reserve Keeps Rates in Place, School Suspends Students over Confederate Flags: P.M. Links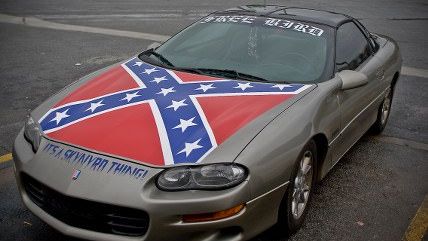 (jaredeberhardt / photo on flickr)
Credit: jaredeberhardt / photo on flickr

After getting stung by both Carly Fiorina and Jeb Bush at the debate last night, Donald Trump was playing nice about the other candidates today, though he thinks he won the debate. But then everybody always thinks they won the debate.

The Federal Reserve will not be raising borrowing rates, continuing its nine-year stretch.
Sen. Bernie Sanders has introduced legislation to abolish private prisons with the "Justice is not for Sale Act." Hey, he also managed to avoid making a silly acronym.
A Virginia high school has suspended 20 students for wearing clothing with the Confederate flag on it. The school also forbids students from displaying the flag on their vehicles.
The death toll from flash flooding in southern Utah is up to 19.
At least 11 are dead from a magnitude 8.3 earthquake that struck Chile yesterday evening.
Follow Reason on Twitter, and like us on Facebook. You can also get the top stories mailed to you—sign up here.