Maryland Governor Plans Reduction in Loads of Licensing Fees
Some see drops; others eliminated entirely.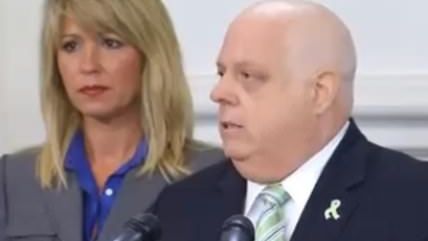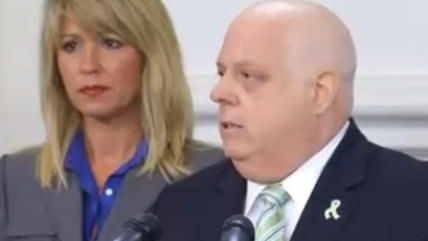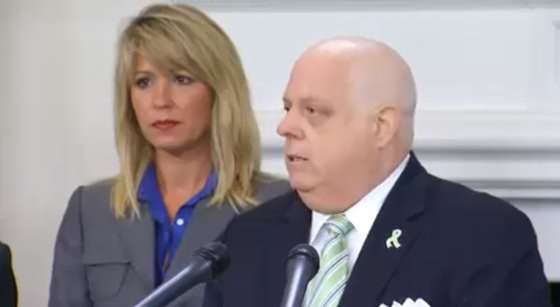 How about some uplifting counterprogramming amid all the pre-analysis of tonight's GOP presidential debate? In Maryland, Republican Gov. Larry Hogan has announced plans to reduce or eliminate exactly 100 licensing fees. From WBFF in Maryland:
"Eighty-three tax, toll and fee increases were implemented between 2007 and 2014," Hogan said Tuesday. "This resulted in taking an additional $10 billion from struggling Maryland families and small businesses."

To implement the fee reduction each state agency was asked to determine which of their fees could be eliminated or reduced through administrative means before the end of 2015.

According to Hogan the plan will save Maryland citizens $51 million over the next five years.
Some of the highlights include: eliminating outdoor advertising fees or reducing them to just $1; dropping surgery center annual licensing fees from $3,000 to $1,000; cutting food-related manufacturing plant license fees from $400 to $150 in many places; dropping adoption application fees from $750 to absolutely nothing; eliminating a lot of license and testing fees for occupations related to working with underground storage tanks; and dropping the cost of homeless people to get state identification cards from $24 to $1.
There are also cuts to numerous auto dealer and real estate work-related licenses, but they appear much smaller, around 10 to 20 percent. Read the full list here. What's remarkable about the list is, even though 100 seems like a big number, a skim through all the cuts makes it clear that it touches only a small corner of the full occupational marketplace. The state's Division of Occupational Licensing boasts 22 different licensing boards overseeing everything from athletic agents to pawnbrokers to pilots. Hogan's plan is welcome, but it's just the tip of the iceberg.
(Hat tip to Cato Fellow and Reason Contributing Editor Walter Olson).