Race Controversy Over Problematic Poet's Pseudonym, Krugman Has Some Praise for Trump's Economic Nonsense, Kel Mitchell: P.M. Links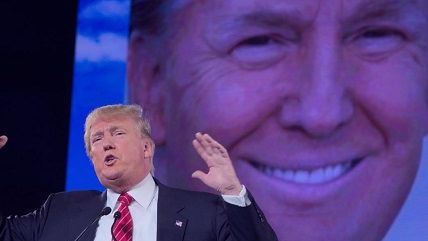 Todd Kranin

A white author used a Chinese pseudonym to increase the chances that his poem would be published. It worked. Is he history's greatest monster?

Listen up, losers: Donald Trump doesn't have military experience—he has something even better, claims Donald Trump.
Oh, and "Trump Is Right on Economics," claims Paul Krugman. Remember, Trump is the guy who would abolish foreign trade and deport America's unskilled workers, and Krugman is a famed economist.
Good news for Zach Anderson, the teen sentenced to life on the sex offender registry for having sex with a girl who claimed to be 17.
Mike Huckabee wishes he could go to jail in place of Kim Davis.
New York Gov. Andrew Cuomo will give Puerto Rico advice on managing its finances (seriously).
Great interview with Kel Mitchell of All That and Keenan and Kel.
New at Reason.com: