The Volokh Conspiracy
Mostly law professors | Sometimes contrarian | Often libertarian | Always independent
Told ya! NFL case against Brady a bunch of baloney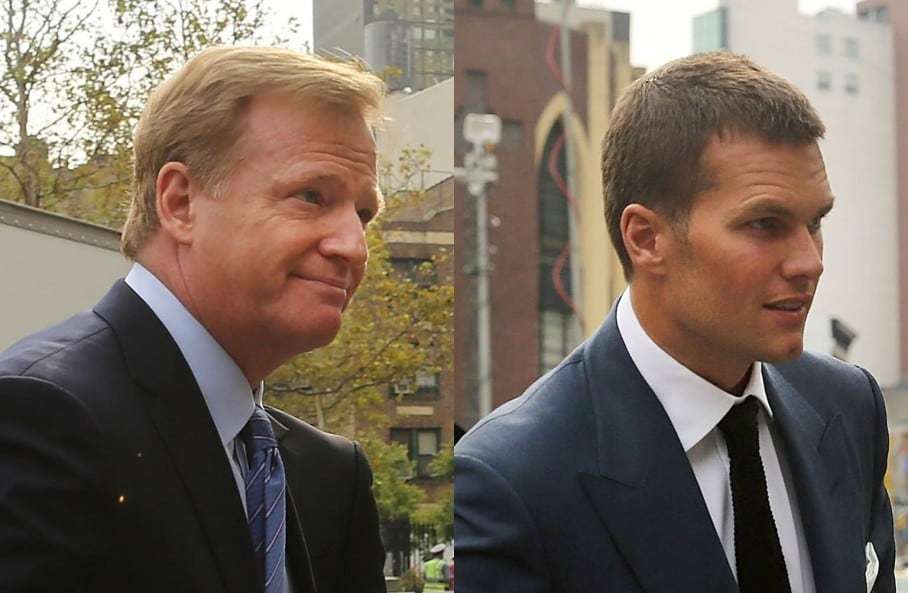 [Updated below] The NFL's suspension was vacated in its entirety. Not surprisingly—as I said all along, the NFL's case was an "embarrassing joke."
An arbitrator's factual findings are generally not open to judicial challenge, and we accept the facts as the arbitrator found them. See Westerbeke Com. v. Daihatsu Motor Co .. Ltd., 304 F .3d 200, 213 (2d Cir. 2002); see also Int'l Bhd. of Elec. Workers. Local 97 v. Niagara Mohawk Power Com., 143 F .3d 704, 726 (2d Cir. 1998).

The Court is fully aware of the deference afforded to arbitral decisions, but, nevertheless, concludes that the Award should be vacated. The Award is premised upon several significant legal deficiencies, including (A) inadequate notice to Brady of both his potential discipline (four-game suspension) and his alleged misconduct; (B) denial of the opportunity for Brady to examine one of two lead investigators, namely NFL Executive Vice President and General 20 Counsel Jeff Pash; and (C) denial of equal access to investigative files, including witness interview notes.
[The arbitrator's factual findings, incidentally, were equally bogus, but that's not the grounds on which the court relied.]
[UPDATE. Now that we've had a chance to digest things—and my thanks to the commenters below for the lively discussion—let me just add a couple of things. I do agree that there are reasonable grounds upon which the NFL can rely to get this decision overturned in the Second Circuit; my guess is they won't prevail, but it wouldn't surprise me too much if they did. The issue—even the narrow issue of procedural fairness that the court relied on—boils down ultimately to: is this the process that you (the union) agreed to in the Collective Bargaining Agreement? And that might well be a closer question that the judge here thought it was.
But this really is one of those cases where the incredible, outrageous stuff never gets aired because it is irrelevant to the legal issue in the case. The incredible, outrageous stuff here remains the fact that (a) there is nothing —zero, none, blank, nada—that remotely resembles "evidence" that the balls used in the game were actually, in fact, under-inflated, and (b) the "evidence" that there was a conspiracy to do so is laughably thin.
There is, to be sure, a connection between the inadequate and deeply flawed process the NFL used (on which the court focused) and the ridiculous conclusions that came out the process (that it was "more probable than not" that Brady was "generally aware" of something, which the court gave "deference" to). Just goes to show that process matters—fair proceedings are to be preferred to unfair proceedings not just because we want to be fair, but because they are much, much more likely to reach the correct result]