Updated: Read THREE (and one fake!) of the Most Embarrassing Hillary Clinton Emails Ever!
No man is a hero to his valet. And no secretary of state looks good asking for TV listings, envying Princess Di's P.R., and following up on gelfite fish.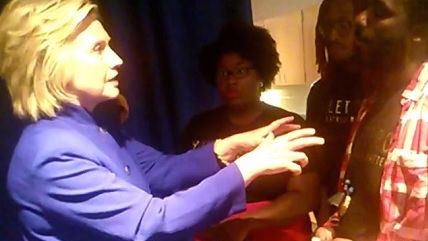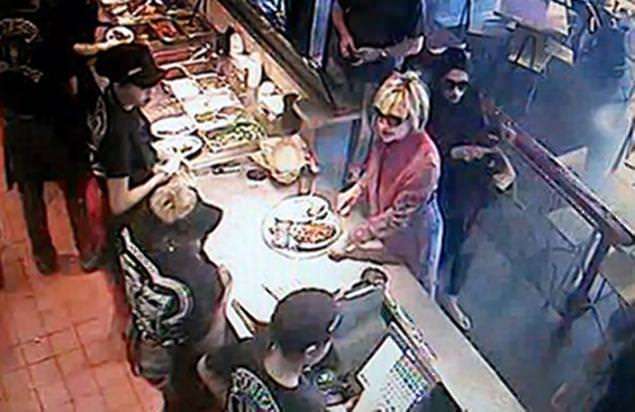 Updated: Since publishing this 30 minutes or so ago, I've learned that at least one of the emails below is a fake. Can you spot it? It's the one from Ben Dreyfuss of Mother Jones. It's funny, but it's not real, it dates from earlier this year, and I apologize for my mistake.
The latest cache of Hillary Clinton emails released by the State Department under Freedom of Information Act (FOIA) rules can be searched online here.
Search all you want, but please, share what you find in the comments.
These emails will likely not make much of a difference in evaluating Clinton's effectiveness as secretary of state. She was as close to a complete failure in that role as one can imagine, boasting "no signal accomplishment at the State Department to her name, no indelible peace sealed with her handshake, no war averted, no nuclear crisis defused." Then there's her forehead-slapping mistakes with the Russian "reset," that whole Benghazi imbroglio (which in reality is more about our whole fucked-up Libyan adventure), the nonexistent pivot to Asia, and more. It's not all her fault, of course, but the best she can bank on is that history will little remember and soon forget her tenure at State.
The emails making the rounds on Twitter are less about foreign policy per se and more about Hillary as Empress, petulantly demanding her underlings do her bidding.
Here are four three (and one fake) of the most embarrassing emails making the rounds: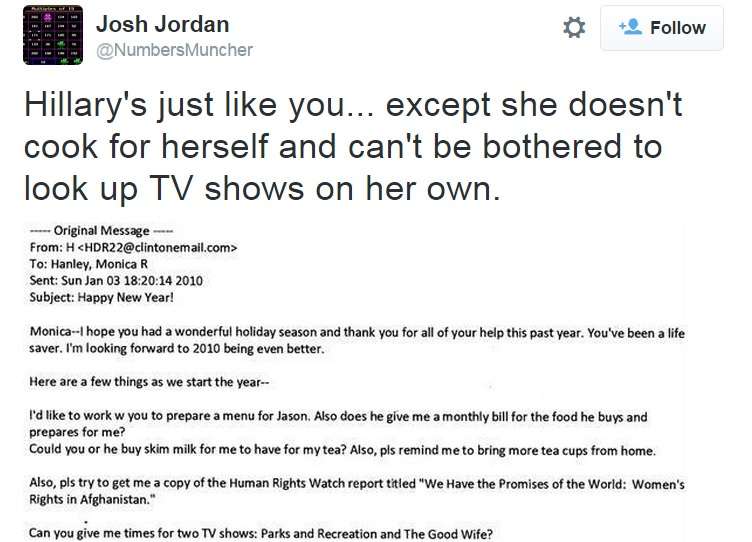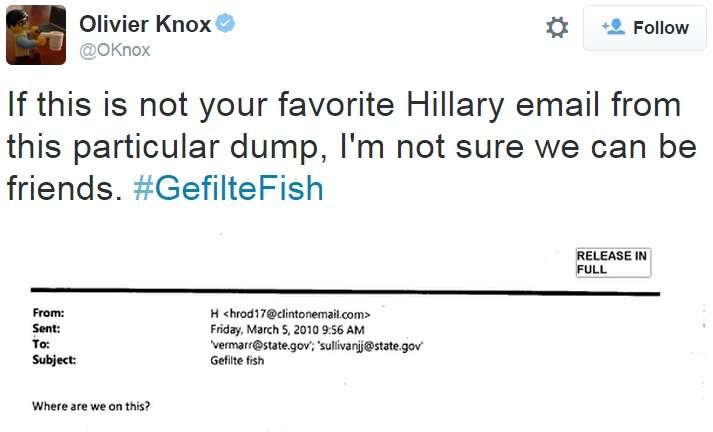 And then there's this email, which to her credit, Hillary Clinton didn't write. It's from Clinton loyalist and counsel Lanny Davis, who seems to be quaking in his boots as he tentatively approaches Madame Secretary like Oliver Twist asking for a second helping of mush.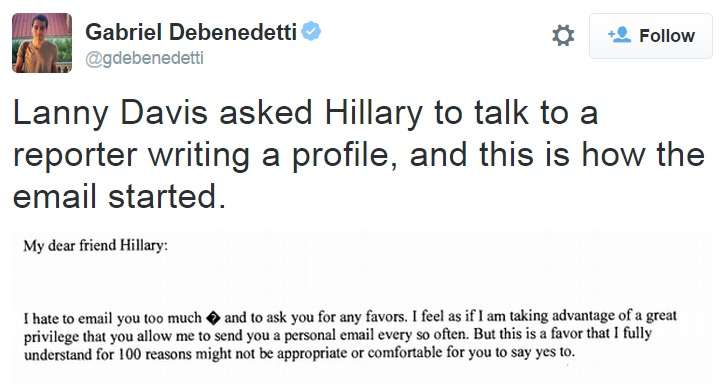 As I noted above, it's unlikely that any sort of truly scandalous State Department business will come out, but to the extent that anyone looks at these, it will only color in the notion that Clinton—who has acknowledged that she hasn't driven a car since last century and lied about being "dead broke" when she and Bill Clinton left the White House—is hugely out of touch not just with everyday Americans but even everyday well-off Americans.