Anger Rising over Federal Rentboy.com Bust
Manhattan's district attorney distances office from raid.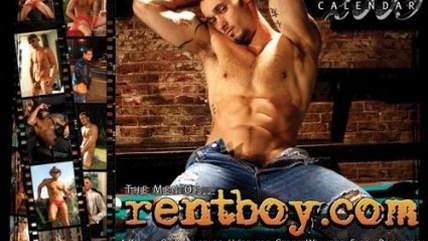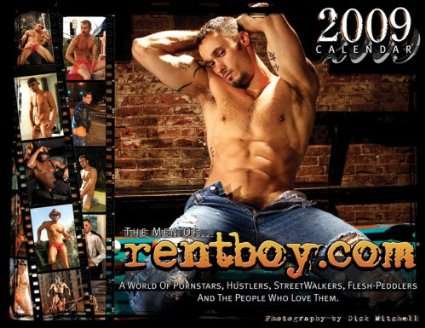 Reaction to the Department of Homeland Security's Tuesday raid on Rentboy.com, a massive website for male escorts based in New York City, has not been immediate, but it has slowly been building throughout the week. The New York Times has noticed that several gay organizations are not exactly grateful to the federal government for shutting down a site that helped people connect for consensual (if paid for) erotic activities:
After federal authorities charged its top executives with promoting prostitution, seized the website and went after the business's assets on Tuesday, many gay activists were infuriated. The Transgender Law Center, a civil-rights group, criticized the arrests, as did some male sex workers. Several activists said they would use the episode to renew calls to decriminalize prostitution.

"To many in our community this feels like a throwback to when the police raided gay bars in the '50s and '60s," Justin Vivian Bond, a performer and an activist who is transgender, wrote in an email. "This invasion of a consensual hookup site which is run for and by members of the L.G.B.T. community feels like a real slap in the face after gentrification and the Giuliani and Bloomberg administrations drove so many gay bars out of business and forced people to meet online instead of in person," the activist added, referring to lesbian, gay, bisexual and transgender people. …

Derrick De Lise, publisher of the online magazine Queer Voices, said the fact that the government went after a gay-escort website, without making mention of protecting sex workers, made it seem as though the site's gay affiliation attracted the government attention.

"With no rhetoric coming out of their press releases or statements about trafficking or concern with the sex workers, it doesn't match what is happening in other cases," he said. To him, he said, it seemed as if "yet another homophobic raid had occurred."
A handful of gay and transgender organizations have signed on to Amnesty International's call to decriminalize sex work. One of those groups, the National Center for Lesbian Rights, put out a statement reminding folks of its position and criticizing the raid:
"Like Amnesty International, the World Health Organization, and other medical and human rights organizations, NCLR strongly opposes criminal prosecution of sex work by adults. Experience and evidence have shown that criminalization serves only to make those who are vulnerable to harms associated with sex work even more vulnerable. The criminal charges against Rentboy.com by the Department of Homeland Security and the Department of Justice are misguided and a terrible waste of resources. We are especially concerned about the negative impact on LGBT individuals who have been driven to sex work after being rejected by their families and experiencing other types of discrimination. NCLR strongly recommends that the federal government adopt a strategy aimed at providing essential supports – education, jobs, housing – to LGBT youth and adults who have been marginalized by these serious harms."
When I responded initially to the raid on Tuesday, I mentioned the struggles of some gay men to find any sort of erotic connection because of age, location, kink, or any number of other reasons. A sex worker who advertised on Rentboy.com backed up my analysis based on his own experiences as an escort to website Gothamist:
As Leo explained, sex work "is mostly emotional labor. You're being a companion for someone, you're listening to them…things I did before kind of in social work, but with sex on top of it, sometimes but not always."

Referring to an interview where Rentboy's Sean Van Sant described escorts as "sexual therapists," a description cited in the criminal complaint against him, Leo said, "I think that [description is] accurate. A lot of these [johns] are people who otherwise have no one to be with this way, no one to share their feelings with."
In an interesting urban political development, it appears Manhattan's District Attorney, Cy Vance, wants nothing to do with this raid that happened in his backyard. According to Gay City News, Vance has asked for his office to be removed from the Department of Justice press release promoting the raid:
The press office for Manhattan District Attorney Cy Vance first notified Gay City News that it had been removed from the release via email on August 26. That office sent a second email and left a phone message about the edited press release on August 27. The press office otherwise declined to comment.