Peter Suderman in Politico Magazine on Scott Walker's Crony Capitalism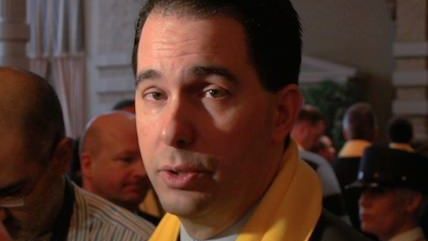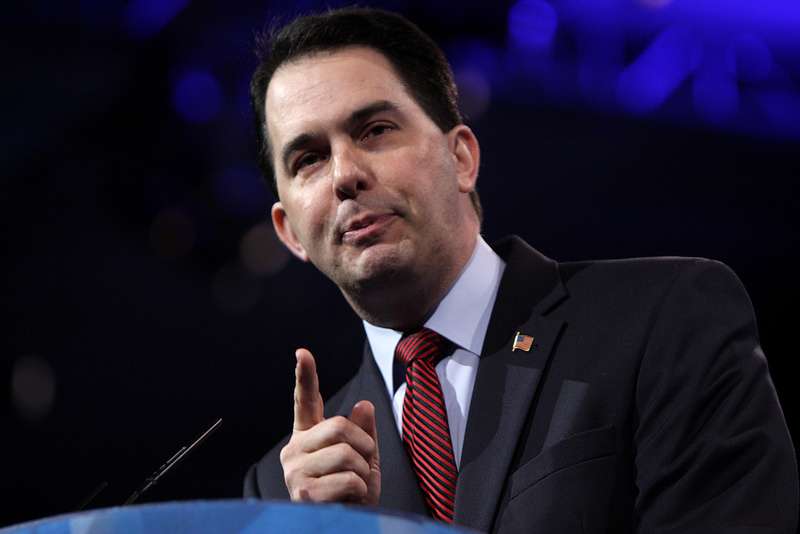 I've got a piece in Politico Magazine today looking at Wisconsin Gov. Scott Walker's recent deal to back the construction of a new stadium for the Milwaukee Bucks with public money, and his history of dubious attempts to boost jobs and economic growth in the state via taxpayer funding and government-designed agencies. From the piece:
Over and over during his presidential campaign, Walker has declared that, as president, he'd stand up to "special interests." But by signing legislation a few weeks ago committing $250 million in public funds—which, once interest is included, balloons to more than $400 million—to the construction of a new stadium for the Milwaukee Bucks, Walker has made it clear, once again, that he's willing to use taxpayer money in ways that help his political allies, like Bucks co-owner and longtime Walker donor Jon Hammes.

This is classic crony capitalism—a hefty dose of corporate welfare doled out to the benefit of a deep-pocketed political ally—and Walker has a long history of it in his home state. Indeed, one of Walker's first acts as governor was to overhaul Wisconsin's Department of Commerce, transforming it into the Wisconsin Economic Development Corporation (WEDC), a poorly run crony capitalist boondoggle that has benefited his political allies at taxpayer expense.

"We think this is a good solid move as a good steward of the taxpayers' money here in Wisconsin," Walker said of the stadium project, according to the Milwaukee Journal Sentinel. It's a familiar sentiment. Walker has stumped for the stadium deal for months, and the idea that taxpayers ultimately stand to benefit from it has always been at the core of his argument. The Bucks have threatened to leave Milwaukee without a new arena; Walker's position is that it's "cheaper to keep them" because games held at the new stadium will bring in local spending (and thus taxes) while encouraging outside investment.

His pitch, long favored by politicians committing public funds to sports facilities, is contradicted by virtually all the economic evidence: multiple studies from organizations across the ideological spectrum have found that stadium subsidies don't encourage nearly the level of economic gain that backers promise. And with or without the stadium, locals would spend their money inside the state.

While research indicates that taxpayers don't win from deals like this, wealthy sports team owners clearly do.