The Secret History of Southern Medical Marijuana
The "lost" medical cannabis laws of the '70s and early '80s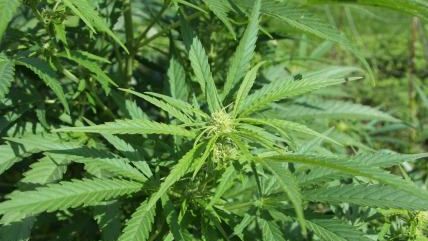 Here's a fascinating piece of recovered history:
Between 1978 and 1982, 25 states set up similar medical marijuana research programs, designed mainly to treat cancer and glaucoma patients. To receive the marijuana, states were supposed to contract with the National Institute on Drug Abuse, which cultivated cannabis at a federally funded farm at the University of Mississippi.

Louisiana became the third to pass legislation in July 1978. Alabama, Georgia and South Carolina quickly followed, signing laws in a seven-month span between 1979 and 1980.
That's from a story by Quint Forgey of News21. If you're wondering why you never heard about medical marijuana taking root more than three decades ago in a group of conservative Southern states, it's because it didn't take root, despite those statutes. Forgey explains:
Like most other state programs at the time, [Louisiana state Rep. Tony] Guarisco's bill provided for the establishment of a state medical board to certify participating patients, physicians and pharmacies. Only chemotherapy and glaucoma patients were eligible for treatment.

He thought his work was finished.

"I mean, I'm in there two years. I thought when you passed something, the people that needed to take action after that, to make it operative, would do what they needed to do," Guarisco said. "Unfortunately, they never did."

In the nearly four decades since its signing, Louisiana's medical marijuana research program has treated not a single patient.

Similar programs around the country also slowly evaporated. Either they were never approved by the necessary federal agencies or their funds were never appropriated by legislatures. Some state medical boards were simply not established.

Today, not many know the programs ever existed.
Activists are now trying to revive and revise those old laws to clear the way for medical marijuana today, with mixed results. "Taking that 1980 law as a jumping-off point and amending it really got us halfway there," one South Carolina lawmaker told Forgey. "It was a good icebreaker." The result in South Carolina last year was a bill that allowed epilepsy patients to use CBD oil, a cannabis extract—but did not make any arrangements for anyone to legally cultivate the plant or distribute the medicine. We'll see if it takes another 34 years to fix that hole.