How Libertarian Will the GOP Be This Election Season?
Judging from the first debate, a little bit.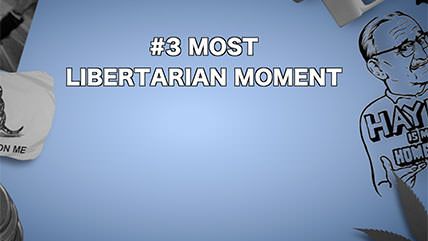 Download Video as MP4
Since its brand has continued to bleed favorability over the years, the GOP has at times talked a big game about reaching libertarian voters.
With 10 candidates crowding the stage, and a handful of others waiting in the wings, how'd the libertarian outreach go in the first GOP debate of 2015?
Watch Reason TV's video, "The 3 Most and Least Libertarian Moments of the First GOP Debate" to find out.
Produced by Zach Weissmueller and Paul Detrick. Approximately 1:30 minutes.
Visit https://reason.com/reasontv for downloadable versions, and subscribe to Reason TV's YouTube channel for daily content like this.
Originally aired at Reason.com on August 7, 2015.