Morrissey: An Airport Security Agent 'Groped My Penis And Testicles'
The British rock singer had an unfortunate run-in at San Francisco International Airport.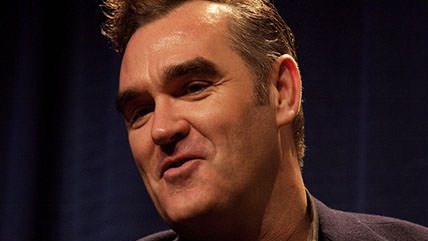 Singer and famed English grump Morrissey claims that a security agent sexually assaulted him while going through security at San Francisco International Airport on July 27th.  
Morrissey wrote on the True to You fan news website that the security officer "[S]topped me, crouched before me and groped my penis and testicles." Morrissey says he lodged a complaint, but doesn't expect that it will go anywhere. It should also be noted that San Francisco International is part of a program that allows screeners from private companies that are supervised by the Transport Security Administration (TSA) to conduct security checks.  
If only the Moz would have watched Reason's video on "The TSA's 12 Signs You Might Be a Terrorist"—written by Justin Monticello and produced by Paul Detrick—he could have avoided this mess altogether.
Maybe security spotted a fear boner?