Former Virginia Gov. Jim Gilmore Becomes the 17th Candidate to Run for the GOP Presidential Nomination
He wants to DO something for America.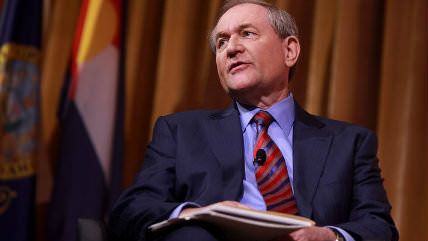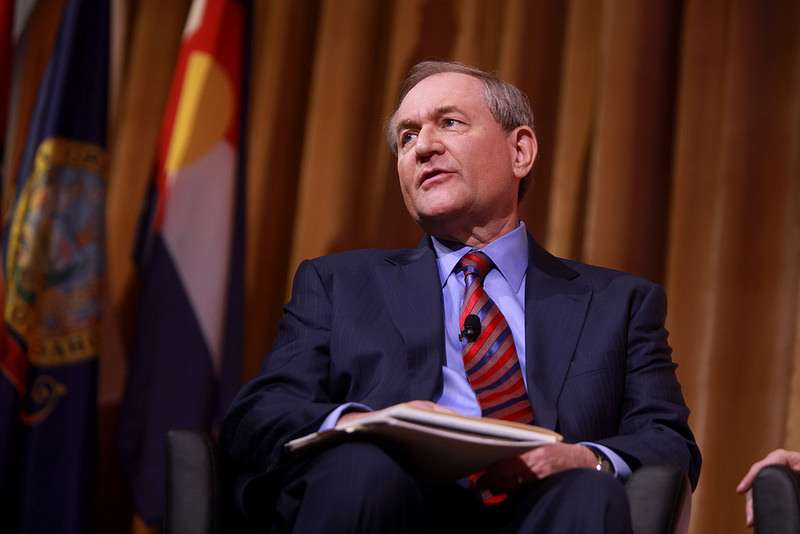 Jim Gilmore, who served as the governor of Virginia from 1998 to 2002 (now you don't have to Google it), just became the 17th candidate to announce a run for the Republican party's 2016 presidential nomination.
In this crowded field, you might wonder, what does Gilmore believe he can bring to the race that no one else can?
A piece by Gilmore posted at Breitbart, titled "Why I'm Running for President," attempts to provide some insight into his unique approach to solving America's problems:
I am a candidate for president because our current Washington leadership is guiding America on a path to decline, and I can reverse that decline.

That current leadership is damaging our economic and national security to such a degree, that for this first time in American history, most Americans believe their children will not be better off than they are.

I have a vision for a different America, one that will return America to the policies of a dynamic, entrepreneurial free-market economy and a policy of peace-through-strength for our national security.

I have been looking for someone to enter the race committed to my belief that America's economic and national security is increasingly at risk, but I have not seen a response from anyone that makes me certain about their knowledge or solutions to the threats facing our nation.

I do not seek the presidency because I want to be something. I seek it because I want to DO something — for America.
Something…like spend a lot more money on the military:
I believe we must take immediate action to strengthen our national defense, restore and rebuild our armed forces.

While Russia and China have dramatically increased spending for their armed forces, the United States military has had more than $1 trillion in budget cuts that have decimated our national defense. President Obama has slashed the size of our Army, Navy, Air Force and Marines to dangerous levels.
Something…like reject the nuclear deal the Obama administration hammered out with Iran:
Now Obama has made a deal with Iran that fails to stop their support of terrorism throughout the Middle East and the world, insures them billions of dollars and modern weapons and fails to block their nuclear program.

For the security of our nation and the world this agreement must be rejected. I will do so if I become president.
Something…like not being so dang apologetic about everything all the time:
We learned this lesson in the 20th century. The world will not be free and successful if America is weak and apologetic.
Something…like champion a tax cut that name-checks Presidents Reagan and Kennedy, and is so utterly focused on economic growth that it capitalizes the word:
Our program is a modernized version of the policies that worked for Presidents Kennedy and Reagan when they sought to restore Growth to sluggish economies.

A tax cut for ALL Americans, three simple tax brackets, a 15 percent corporate tax rate for all business activity that will make us competitive with our foreign countries and an elimination of the Death Tax.
These are the somethings Jim Gilmore would do DO as president. Only he can do them.
Reason will continue its coverage of Jim Gilmore's presidential campaign when he drops out.