The New York Times' Nail-Salon Exploitation Narrative Is Falling Apart
Another case of advocacy journalism proving full of factual inaccuracies.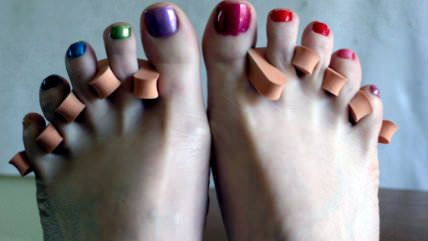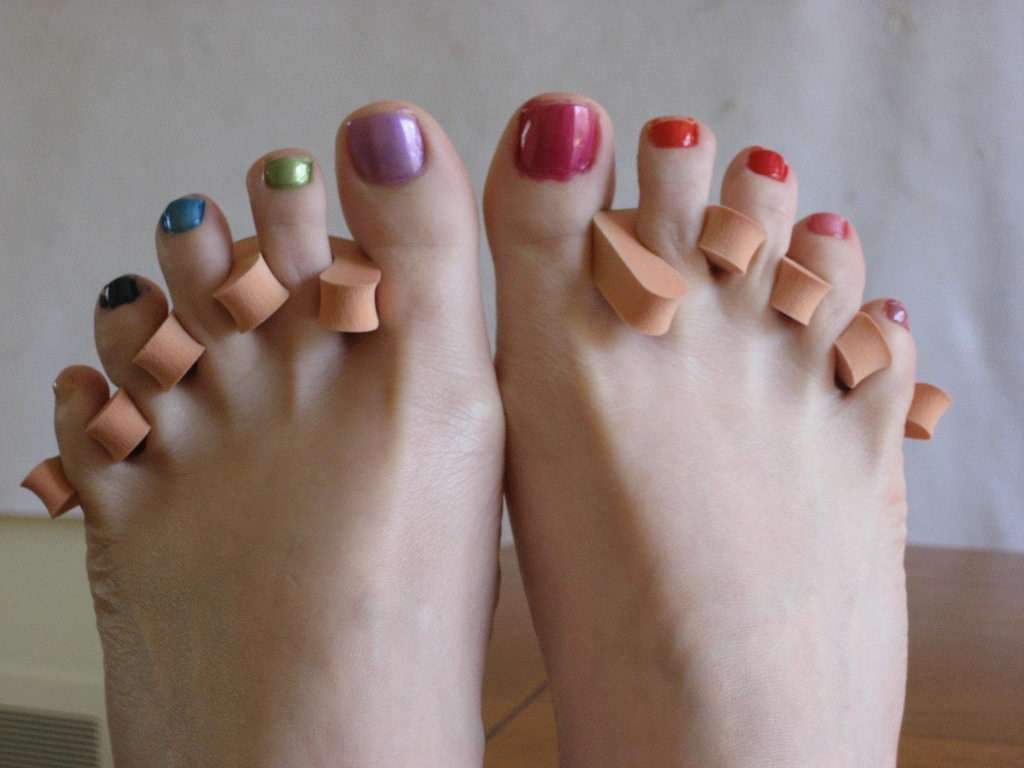 In early May, a series of articles published in The New York Times purported to expose rampant labor abuses in New York City nail salons. Reporter Sarah Maslin Nir claimed to have interviewed more than 100 employees of such salons and found that manicurists working long shifts for as little as $10 per day was the norm. Public response was swift and emotional, sending the Internet-outrage-spiral into full force and even influencing New York Gov. Andrew Cuomo to pass emergency regulations for nail salons, which included a ramping up of state inspections. New Jersey is currently considering beefing up its regulation of nail salons, as well.
But as with so much high-profile message journalism recently, the Times article seems based on dubious facts and broad generalizations. In The New York Review of Books, Richard Bernstein challenges many of the claims on which Nir's narrative is based. A former Times journalist, Bernstein now owns two spas with his China-born wife, Zhongmei Li, and her sister Zhongqin Li.
"We were startled by the Times article's Dickensian portrait of an industry in which workers 'spend their days holding hands with women of unimaginable affluence,' and retire at night to 'flophouses packed with bunk beds, or in fetid apartments shared by as many as a dozen strangers,'" writes Bernstein. "Its conclusion was not just that some salons or even many salons steal wages from their workers but that virtually all of them do."
One of the primary pieces of evidence Nir offered for this assertion is that "Asian-language newspapers are rife with classified ads listing manicurist jobs paying so little the daily wage can at first glance appear to be a typo." She claimed to have "confirmed with several workers" that an ad published in the city's two largest Chinese-language newspapers, Sing Tao Daily and World Journal, featured one Upper West Side nail salon paying workers just $10 per day.
Bernstein and his wife found this surprising, so they started combing through the employment ads in those papers themselves. What they found—looking at papers from two months before the Times expose was published to several days after—was a lowest rate of $70 per day plus tips, and many higher.
To test the Times's assertion, my wife and I read every ad placed by nail salons in the papers cited in the article, Sing Tao Daily and World Journal. Among the roughly 220 ads posted in each paper in the days after the Times story appeared, none mentioned salaries even remotely close to the ad the Times described. This led me to wonder if embarrassed salon owners might have changed their ads in the short time since the Times exposed them, so we looked at issues of World Journal going back to March this year. We read literally thousands of Chinese-language ads, and we found not a single one fitting the description of the ads that the Times asserts the papers to be full of.

In fact, only a small number of the nail salon ads indicate a salary at all—most simply describe the job on offer and provide a phone number for an applicant to call. Among the few ads that do indicate a salary, the lowest we saw was $70 a day, and some ranged up to $110. Here is one typical example, which appeared in the World Journal on April 23, several weeks before the Times article was published:

QUEENS AREA NAILS
Seeking several large and small work experienced hands.
Base pay $120 plus tips and commissions.
Small work $70, plus tips and commissions.
Seeking part-time small and large work on weekends.
15 minutes two-way transport Flushing to Elmhurst provided.

The "base pay" in this ad indicates what is known in the business as "large work" salaries—for workers licensed to perform jobs like massage or facial treatments. The "small work" salaries are for manicurists. In our experience, tips and commissions (a percentage of the price for add-on services like massage or special nail finishes) would add between $25 and $50 a day to these figures. A few ads we came across offer higher rates. For example, an ad placed in June by a salon on King's Highway in Brooklyn was labeled "URGENT," and offered jobs at starting salaries of $110 to $130 a day. To attract workers, many ads, like the April 23 one quoted above, promise to provide free transportation from the sort of pickup places where the Times reporter first encountered Ms. Ren, with the ad indicating how long the ride will be.
Considering that the advertised rates may not reflect reality, Zhongmei Li chose several salons at random and called, speaking Chinese and posing as a potential employee. The lowest compensation she was quoted was $70 per day, by someone who noted that it was "low" but said tips were very good there. "This conformed to the practice at our own two salons, where we offer starting salaries of $70 a day, plus tips and commissions," writes Bernstein. "My wife has learned that if she is unable to assure her employees that they will earn a total of at least $100 a day, nobody will work for her."
Bernstein also challenges other claims made by Nir, such as that paying a fee to secure a salon job is standard and the idea that the state's current inspection regime is inadequate. Twice a year, inspectors show up unannounced at his salons, writes Bernstein, and "unprompted by any complaints … verify our employees' licenses, which, as required by law, are posted on a wall." Figures from the New York Department of State show 5,174 inspections of beauty and nail salons between May 2014 and May 2015.
More than any particular mischaracterization, however, Bernstein suggests that the trouble with Nir's narrative is that it takes one particularly lurid exploitation tale—in this case, the story of Jing Ren, a Chinese nail-salon worker in the U.S. illegally—and portrays it as representative of all New York salon workers. Ren had to pay $100 to get taken on as a sort-of apprentice, working for tips alone for three months until "her boss decided she was skillful enough to merit a wage" of $30 per day, Nir tells us. This is the same deal "as it is for beginning manicurists in almost any salon in the New York area."
Ren's situation isn't quite as dire as it sounds: like wait staff and bartenders, salon workers are not required to be paid minimum wage because they (allegedly) make a large portion of their income in tips. And within 10 months of starting, Ren had parlayed her initial low-paying job into work at another salon paying $65 per day plus tips. Her mother had also recently started working in a nail salon. Though the article's underlying premise is one of abject misery—under-regulation giving way to an industry in which workers hold no power and thus wind up subject to any number of abuses—what actually emerges is a situation where someone with no nail skills and little English works for less than a year (while being trained) at the lowest pay-rung and then, thanks to her increased labor-market value and the fact that there are a ton of salons in New York City competing for good employees, successfully uses that experience to find more desirable and higher-paying work.
But even taking Nir's narrative-spin at face value (i.e., Ren is someone for whom the system is not working), the question remains whether it should be taken as representative. Bernstein says no (emphasis mine):
Certainly, much of the account Ms. Ren gives the Times is appalling and the treatment she received is reprehensible. As with undocumented and/or untrained workers in any industry, Ms. Ren, newly arrived from China, is particularly at risk of abuse, and exposing the mistreatment of her and others like her is a valuable service. But lacking both work experience and the required license, she cannot perform manicures legally in any salon. Many nail salons, including ours, as a matter of policy and to avoid fines, do not hire unlicensed workers. So how representative is her story?

In one of its few efforts to give empirical support to its claim that exploitation can be found in "almost any salon," the Times says that it interviewed "more than one hundred" workers, only 25 percent of whom said they were paid at least the minimum wage. Very few of these workers are actually quoted from in the article, but in the Times summary, most of them turn out to be like Ms. Ren. "Almost all of the workers interviewed by The Times, like Ms. Ren, had limited English," the exposé says. "Many are in the country illegally. The combination leaves them vulnerable."

In other words, the Times drew its conclusions about the "vast majority" of workers at "almost any" salon in New York by interviewing a pool of mostly undocumented, untrained, or unlicensed workers like Ms. Ren, ignoring clear evidence that tens of thousands of salon workers do not fall into this category.

The question of licenses is critical. It is not clear from the Times story how many unlicensed workers there are and how many salons are willing to hire them. According to the Department of State of New York, as of May 2015, there were 30,610 licensed manicurists in New York; in 2014 alone, 1,182 new "nail specialty licenses" were issued. These facts are unmentioned in the article. To get a license, a candidate has to go to an accredited school for about three months of classes, costing just under $1,000, and then pass both written and practical exams … Ms. Nir offers not a single quote from one of these 1,182 newly licensed workers, or, indeed, from any salon worker who is identified as having a license and a few years of experience, even though such people can easily be found in salons all over the city.
Perhaps Nir's omission of any info about licensing was a mere oversight; perhaps the info got in the way of a good narrative. After all, the egregiousness of Ren having to pay $100 to be taken on and trained at a nail salon pales a bit in comparison to the $1,000 the state would demand of her. And at least Ren was able to work for tips in her three-month probationary period at the salon; after forking over 10 times as much up front, those in the state's three-month training program don't get paid at all for their time.
It's also important to note that state licensing requirements and immigration enforcement are largely responsible for the plight of people like Ren. Undocumented, unlicensed workers must accept less-lucrative, more exploitative jobs precisely because they're excluded by the state from participating fully in the up-and-up labor market. Ren could be the best manicurist in the city, but good-paying, government-fearing spas like Bernstein's won't hire her because they don't want to risk the penalties.
The bottom line is that just as lurid tales of organized gang rape don't tell us much about campus sexual assault in general, the plight of an undocumented, untrained worker who has just moved to the U.S. is hardly representative of all women, even all immigrant women, that are working in the nail industry. Pretending it is might make for a better article—even one that springs lawmakers into action and gets you accolades from all the right people—but it comes at the expense of telling us anything true about the subject in question, and hence doing anything worthwhile to address it. Perhaps like The Huffington Post wanted to do with Donald Trump news, we should relegate such advocacy journalism to the entertainment sections. Clearly stories like Nir's and Sabrina Rubin Erdely's resonate with wide audiences, containing all the good elements of soap opera, conspiracy stories, and more. But maybe 2015 will be the year we start calling them what they actually are?
Update: Nir and Times editors have been defending the series on Twitter.