Mayor de Blasio Calls Off Proposed Uber Cap
Gov. Andrew Cuomo came out strongly against a bill that would limit the number of for-hire vehicles in New York City.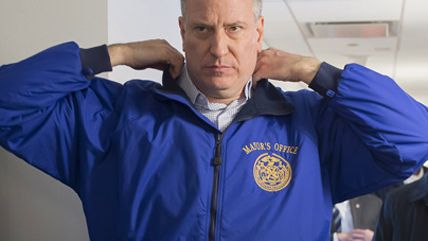 The New York Times is reporting that Mayor Bill de Blasio (D) is dropping his plans to put a one-year cap on new Uber vehicles in New York City:
The agreement brings a temporary end to a fractious struggle that had consumed City Hall for several days, and inundated parts of the city with mailers, phone calls, advertisements and even celebrity endorsements…

With a possible City Council vote one day away, the company's aggressive campaign had denounced the mayor on the airwaves, insulted him on the company's own app and, most recently, found its arguments reinforced on the celebrity Twitter accounts of Ashton Kutcher, Kate Upton, Neil Patrick Harris and other infrequent participants in the municipal taxi dialogue.

Perhaps the company's most potent new ally, though, was a less surprising mayoral critic: Gov. Andrew M. Cuomo, who waded into the conflict on Wednesday as a staunch defender of the company that Mayor Bill de Blasio had cast as a corporate behemoth.

In a radio interview on Wednesday morning, Mr. Cuomo, with whom Mr. de Blasio is enmeshed in an open feud, called Uber "one of the great inventions of this new economy."