Police Violence Activist Found Dead in Jail Cell After Being Pulled Over for Not Signaling a Lane Change in Texas
Was headed there from Illinois for a new job at her alma mater.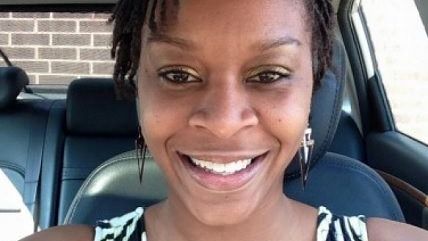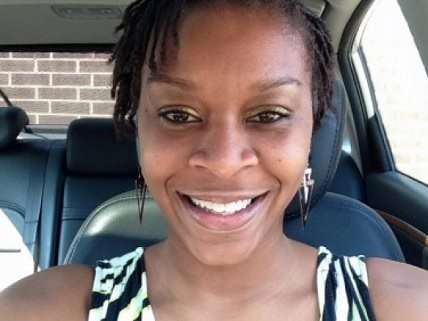 Earlier this month, 28-year-old Sandra Bland was pulled over for allegedly failing to signal a lane change by a Texas Department of Public Safety trooper near the Prairie View A&M campus. She had driven there from her home in Naperville, Illinois, for a new job at her alma mater. Police accused her of being combative during the stop, and she was arrested for "assault on a public servant." Three days later she was found dead in a county jail cell. The coroner ruled the death a suicide by hanging.
A witness claims to have seen Bland resist being arrested during her stop, but video taken by a bystander of the initial traffic stop doesn't appear to show Bland being combative:
Her family says they do not believe Bland, described as a civil rights activist who participated in the police reform "Black Lives Matter" movement, was the kind of person to commit suicide. One family member says she talked to Bland a couple of days before her death and that Bland was in "good spirits" waiting for her bond to be posted. Her family says she had not been diagnosed with clinical depression, but CBS News dug up a video posted to social media in March where Bland purportedly said she was suffering from "a little bit of depression as well as PTSD." Studies suggest eight percent of Americans suffer from PTSD, but that that number is higher in poor, largely African-American communities.
The investigation into Bland's death is being conducted by the Texas Rangers and the FBI will also be joining the investigation. The county sheriff's office says when Bland was found in her cell the morning she died she was unresponsive, and that video showed no one else in her cell. The district attorney says Bland appeared to use a trash bag to hang herself on a privacy partition.
Whether or not foul play was involved in Bland's death, police have not explained why she would have been pulled out of her car over a traffic stop that should have only led to a simple citation in the first place. Millions of people use the roads every day, and it shouldn't be strange, or something police can't handle, that some of these people might be upset when they're pulled over for an alleged infraction that's going to cost them money. Police officers should have thick enough skin to deal with some "combativeness" when they're essentially shaking people down on the roads. The question of when police should be allowed to order drivers they've pulled over to exit their cars is an important one to consider in the efforts to limit police brutality.