Four Marines Killed in Chattanooga in Possible 'Act of Domestic Terrorism'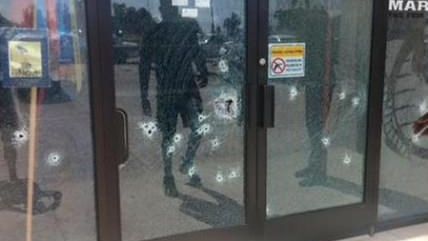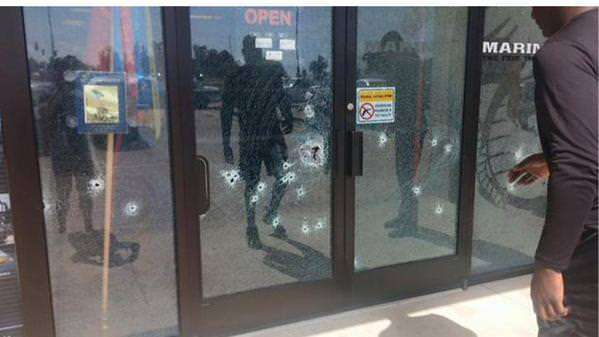 Four Marines were killed in a shooting at a Naval Reserve center in Chattanooga, Tennessee, on Thursday morning, a senior defense official said.

The suspected gunman is also dead, Chattanooga Mayor Andy Berke said.

Investigators "have not determined whether it was an act of terrorism or whether it was a criminal act," Ed Reinhold, FBI special agent in charge, told reporters. "We are looking at every possible avenue, whether it was terrorism—whether it was domestic, international—or whether it was a simple, criminal act."

U.S. Attorney Bill Killian earlier told reporters that authorities were treating the shooting as an "act of domestic terrorism."

Witnesses said the shootings unfolded at two sites. First, a man sprayed bullets at the glass doors of a military recruiting center at a strip mall on Lee Highway.

From there, the suspected gunman headed to another location more than seven miles away, the Naval Reserve center on Amnicola Highway.
CBS has identified the shooter as Muhammad Youssef Abdulazeez but it hasn't been officially confirmed. Obviously there is a lot more to come.
Update: Here's a regularly updating Associated Press account of the development. Police have "swarmed" the home of the man accused of the shootings and led away two women in handcuffs.
Update II: Here are some more details about the alleged shooter.
Update III: Daily Beast tracked down Abdulazeez's blog, which has only two entries, and where he talked about his religious reasoning.